The South Orange Performing Arts Center (SOPAC) today announced its expanded winter and spring 2023 series of intimate live arts experiences in its upstairs "Loft" space – a high-ceilinged, spacious room that is the perfect setting for connecting with creativity, culture, and community at close range.
"This winter and spring at SOPAC is filled with opportunities for audiences to experience live performance and one-of-a-kind experiences, many of which can only be found at SOPAC," says SOPAC Executive Director Stephen Beaudoin. "It is wonderful to see our 'In the Loft' series expand this winter and spring to four types of unique offerings: Jazz, Cabaret, Comedy, and now, Healing Sounds. I can't wait to welcome you to SOPAC to experience these special live-art moments."
Each unique "In the Loft" series – Healing Sounds, Cabaret, Jazz, and Laughs – offers audience members the chance to listen and connect at close range with uniquely calming sound bowls (in "Healing Sounds in the Loft"), with some of the most interesting Broadway performing talent in our region (in "Cabaret in the Loft"), with emerging and established comedians in a laid-back Wednesday night showcase (in "Laughs in the Loft"), and with stylish Jazz musicians (in "Jazz in the Loft").
Read on for more information on the four "In the Loft" series offerings from January to June of 2023 at SOPAC.
Sound bowl modality healer Sasha Huetz guides you on a journey of connection to self through beautifully calming singing bowls and cooling light.  Tickets start at $25.

Sunday, February 19 at 5PM & 8PM
This nightclub-style cabaret experience features Broadway stars in specially created shows.  The New York Times calls our community the place "where Broadway comes home to sleep."  Come to SOPAC's "Cabaret in the Loft" to be wowed and inspired by big Broadway talent in an intimate space.  Tickets start at $35.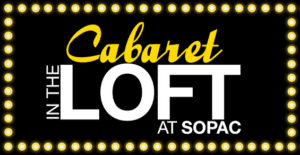 Sunday, January 29 at 7PM: A world premier of Mark Evans' hilarious and touchingly personal show "Hide & Seek"
Sunday, April 2 at 7PM: The Lion King star Jelani Remy brings a feast of Pop, Soul, and Musical Theatre to SOPAC with his show "This is My Moment" 
Sunday, June 25 at 7PM: SOPAC Celebrates Pride with it's first ever Drag show!
Hosted by television and stand-up legend Joe Larson, these shows feature both up-and-coming and established stand-up comedians from South Orange, Maplewood, Newark, New York City, Brooklyn, and beyond.  Every show features a unique and different lineup of comics you can't miss.  Tickets start at $22.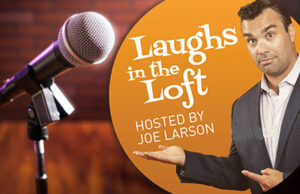 Wednesday, February 1 at 7:30PM
And the first Wednesday of every month next season beginning in August!
The SOPAC Loft is transformed into a sultry Jazz club, with command performances by dynamic Jazz musicians, in shows specially created for SOPAC by our friend, Grammy-winning producer John Lee.  Tickets start at $20.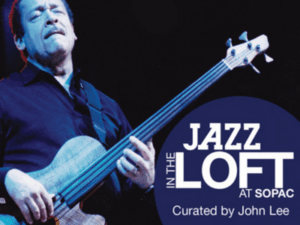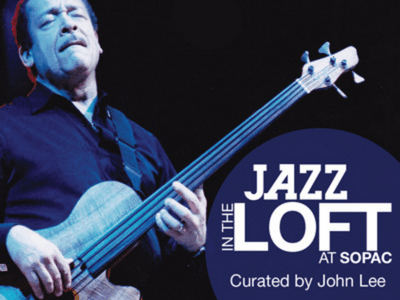 Sunday, January 8 at 7PM: The Dave Stryker Trio Prime comes to SOPAC fresh off their summer tour opening for Grammy-award winning band Steely Dan.
Sunday, February 5 at 7PM: Jazz saxophonist Mark Gross and his quartet swing and sing along today's Jazz vanguard.
Sunday, March 12 at 7PM: Saxophonist Don Braden presents a tribute to his musical heroes in his show EARTH WIND & WONDER.
Sunday, April 16 at 7PM: Vince Ector's Organatomy Trio+ brings an evening of "soulful mainstream Jazz" (Jazz Wise).
Don't miss out on your opportunity to experience SOPAC's diverse new offerings in its uniquely intimate Loft.  Get your tickets today!
Explore "In The Loft" Series