As a young man growing up in Louisville, Kentucky in the 1970s, Don Braden discovered the music of both Earth, Wind and Fire and Stevie Wonder.  It immediately captured his heart, mind, and soul. The esteemed saxophonist explains that "the messages within their music built around core themes such as strength, love, and joy, are imbued with African American spirit, and yet embody a wide variety of human emotions and experience.  They are delivered with power, artistry, and elegance via memorable and singable melodies, rich harmonies, compelling lyrics, infectious grooves, outstanding arrangements, and superb performances."  While Braden's career grew in  the direction of straight-ahead Jazz, he continued to listen to and study the music of his early musical heroes.  His show "Earth Wind and Wonder" is Braden's tribute to these beloved, influential Jazz artists.
Don Braden at SOPAC's Jazz in the Loft in 2018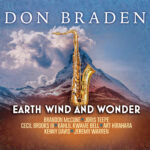 "…everyone is playing with love and respect for the material, swinging hard and spinning these classic songs into jazz gold. This goes beyond mere homage into real transformation."

– New York City Jazz Review on the album Earth Wind and Wonder
About Don Braden
During his 40-year career, the world-class saxophonist, flutist, composer and educator Don Braden has toured the world with Jazz greats Betty Carter, Wynton Marsalis, Tony Williams, Freddie Hubbard, Roy Haynes, Herbie Hancock and many others.  Braden has performed in venues as diverse as Carnegie Hall, Saturday Night Live, Harvard University (where he studied Engineering as an undergrad), and countless Jazz festivals and clubs. He has played on over 100 CDs as a sideman and has produced 23 as a band leader, including his recent critically acclaimed Earth Wind and Wonder, along with In the Spirit of Herbie Hancock, and Chemistry, co-led with bassist Joris Teepe.
Braden is a highly experienced educator. Currently, he is the Director of the Harvard Jazz Combo Initiative, teaches part-time at the Prins Claus Conservatoire in the Netherlands, and is the Music Director of both the Litchfield Jazz Camp (since 1998) and the Texas Jazz and Blues Camp (since 2016). He has toured as "Guest Jazz Master" with the Hancock Institute. He ran NJPAC's Wells Fargo Jazz For Teens Program for 15 years, the Jazz program at Montclair State University for several years, and led the Harvard University Monday Jazz Band for three years. He has had several articles published over the years, including "Take Excellent Care: Health and Fitness for Musicians", in the June 2018 issue of DownBeat magazine.
About Jazz in the Loft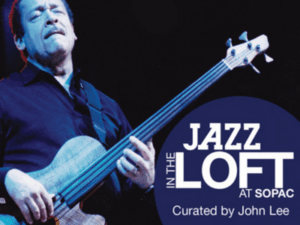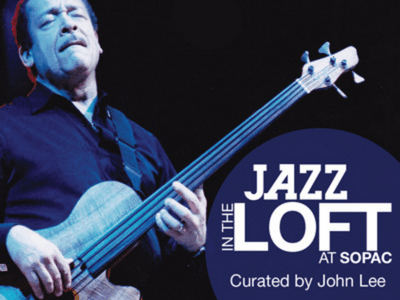 For this series curated by Grammy-winning producer John Lee, the SOPAC Loft turns into a Jazz club featuring regional, world-class artists in an intimate setting.
SOPAC Member Discounts
$10 off tickets ($25 and up) for Benefactor, Impresario and Producer-level members ($900+)
$5 off tickets ($25 and up) for Advocate, Family, Ambassador and Champion-level members ($65-$500)Not a Member? Join Today!
Covid-19 Precautions & Policies
Please know that SOPAC is dedicated to ensuring the health and safety of our entire community and we thank you in advance for reviewing our Covid-19 Precautions & Policies when planning your visit.
Read our Covid-19 Precautions & Policies
Questions? Contact the SOPAC Box Office at
(973) 313-2787 or boxoffice@SOPACnow.org
If you or a member of your party needs assistance, please notify SOPAC at the time your tickets are purchased. The SOPAC Box Office can be reached at (973) 313-2787.