The ARTS Mean BUSINESS
SOPAC seeks to encourage partnerships, especially in the South Orange-Maplewood community, by customizing sponsorship packages to meet the needs of your business. The opportunities below can be combined in a way that suits your company's budget and highlights its priorities.
Benefits to your business may include:
Acknowledgment
Named sponsor of the SOPAC show of your choice
Tickets
Discount code for your employees to SOPAC-presented events

Free tickets to SOPAC-presented shows: ideal for entertaining colleagues & associates
On-Site Signage
Over 40,000 people visit SOPAC each year

Logo signage year-round on lobby TV's

Logo placement in our pre-show slideshow
SOPAC Season Materials
Season Program Placement (20,000 printed per season)

Brochure Placement (35,000 printed and mailed)

E-news logo placement (35,000 emails weekly)
SOPAC Website
Logo placement, company link and sponsorship credit (115,000+ visitors)
Why be a SOPAC Sponsor?
You know that arts improve the quality of life in your community

With your support, SOPAC can keep tickets prices affordable

Your support helps bring world-class talent to SOPAC's intimate stage

Because you know that non-profit organizations like SOPAC rely on your contributions to remain financially healthy
For more information, contact Associate Director of Development Shana Baer at (973) 712-4100 or shana@sopacnow.org.
Major Funders Help SOPAC Thrive
We are grateful to the many who provide financial support to SOPAC. Your generosity and support is critical to our work and our sustainability.
Along with individual contributions, SOPAC is proud to acknowledge the major funding  we receive from our foundation, corporate, and government partners. Through their generosity, we can provide high quality engaging performances at affordable prices and serve over 40,000 people each year.
Become a Major Funder
Your business can become a valued partner in SOPAC's artistic, educational, and community activities. Contact Associate Director of Development Shana Baer at (973) 712-4100 or shana@sopacnow.org for customizable sponsorship packages to suit your business needs.
The following Foundations, Corporations and Businesses are Major Funders of SOPAC
SOPAC programs are made possible by funds from the New Jersey State Council on the Arts, a partner agency of the National Endowment for the Arts.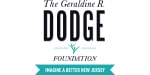 Dance performances at SOPAC are supported in part by the Geraldine R. Dodge Foundation.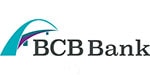 The SOPAC Season is proudly sponsored by BCB Bank.
$25,000 and up
BCB Community Bank
Blanche and Irving Laurie Foundation
Hearst Foundations
New Jersey State Council on the Arts

$10,000-$24,999
EEA Industries*
Frank and Lydia Bergen Foundation
F. M. Kirby Foundation
Geraldine R. Dodge Foundation
Hirzel Canning Company 
Investors Foundation
Hyde & Watson Foundation
JACLO Industries
Orange Orphan Society
Provident Bank Foundation 
Rea Charitable Trust
Spartan Capital Securities, LLC

$5,000-$9,999
American Express
Edrington*
E.J. Grassmann Trust
Fannie and Morris Sklaw Foundation
Lakota Holdings
M&T Bank
New Jersey Life & Casualty Associates, LLC
PSEG Foundation
RWJBarnabas Health
Sandalwood Securities, Inc.
Seton Hall University
Union Foundation
World Wide Sales Corporation 
$1,000-$4,999
The Bass Family
Blue Mountain 
Brio Financial Group
Cali School of Music at Montclair State University 
Conte's Pasta Co. Inc.
Infinite Foods, LLC
George A. Ohl , Jr. Trust
Investors Bank
Iris Family Fund 
JVM Sales Corporation
Kingsland Prime Meats
Maplewood Country Club*
Matt Yeager
Mooney-General Paper Company 
Natalie Farrell, Realtor
On Target Staffing LLC
Penny Rose, LLC
Provident Bank
Robert Northfield, Realtor
Rosenberg Rich Baker Berman & Company
South Orange Frame Shop*
Stephen Taylor Photography*
Valley National Bank
Wilshire Grand Hotel*
Westminster Hotel*

$500-$999
Air Group LLC
Audio Incorporated
Brown & Brown Insurance
ChaiseFitness*
D&I Fitness*
Entrepreneur Growth Capital 
Food Marketing, Inc.
Hybrid Media Services
JCC Metrowest*
JD Fitness*
Jimenez Tobacco*
Eventage & Matt and Jennifer Glass 
HBK
MamaMancini's*
Marc David for Seabrite*
Meatball Obsession*
MyBranchOffice*
Perfect Fit Jewelers*
Pierino Frozen Foods, Inc. 
Proscenium Events LLC
Sirius XM Satellite Radio
Winspire*

* Denotes in-kind contributions.
Reflects funding as of January 14, 2019.

SOPAC honors the people in our community and beyond who have generously given their time and talent to help make SOPAC New Jersey's "Favorite Small Performing Arts Center."
We are grateful to the following individuals for their contributions to SOPAC, our community and the arts.
Dan Arrighi (2018 Gala Honoree)
Ed Ayuso (2014 Gala Honoree)
Sheena Collum (2016 Gala Honoree)
Sam Convissor (2018 Gala Honoree)
Joe DiVencenzo (2011 Gala Honoree)
Patti Donovan (2017 Gala Honoree)
Matt Glass (2017 Gala Honoree)
Milly Iris (2014 Gala Honoree)
Mila Jasey (2017 Gala Honoree)
Sam Joseph (2018 Gala Honoree)
Butch Larkin (2010 Jonathan Felsman Award)
John Lee (2014 Gala Honoree)
Anthony Leitner (2011 Gala Honoree)
Carolyn "Cookie" Mason (2016 Gala Honoree)
Pat Morrissy (2011 Jonathan Felsman Award)
Mark Murphy (2019 Gala Honoree)
Douglas Newman (2011 Gala Honoree)
Orange Orphan Society (2019 Gala Honoree)
Fred Profeta (2015 Gala Honoree)
Paul Profeta (2015 Gala Honoree)
Nicholas Santoro (2011 Gala Honoree)
Peter Shapiro (2016 Gala Honoree)
Barbara Stoller (2010 Gala Honoree)
Dionne Warwick (2018 Lifetime Achievement Award)
Nina Wells (2010 Gala Honoree)
Johanna Wright (2015 Gala Honoree)
John Zoubek (2019 Gala Honoree)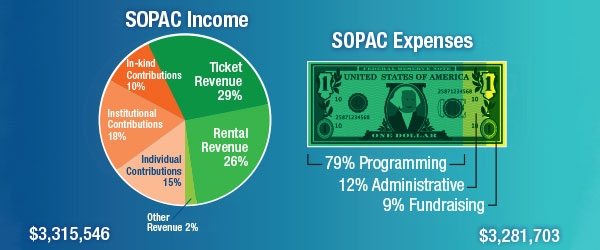 SOPAC had an operating budget of $3.3 million in FY18, with 43% coming from contributed income. Like other nonprofit art centers, SOPAC relies heavily on donations and institutional support. A priority for the coming year is growing SOPAC's Membership, especially in the communities of South Orange and Maplewood, to keep our programming exciting and diverse. Membership continues to grow, reflecting the level of community support that SOPAC stimulates as we offer great artistic programming along with great value.