SOPAC is dedicated to ensuring the health and safety of our community. Policies are subject to change. The following will be amended as policy updates are made.
SOPAC is guided by CDC guidelines and the state of New Jersey for our policies in preventing the spread of COVID-19 and protecting the health of our audiences, staff, volunteers, artists and their production teams.
COVID-19 Precautions & Policies

Patrons two years or older are highly recommended to wear face masks at all times while inside the venue. Proof of vaccination or proof of a negative Covid-19 test is no longer required to enter the building or attend events. 
Precautions
Touchless ticket scanning is now available! All tickets can now be emailed to you. You may print out your tickets at home or present them on a smartphone for scanning upon entry to an event.
Hand sanitizing stations have been installed in the lobby and other high-traffic areas. Please use them upon entry and throughout your visit.
Cleaning throughout the building is done more frequently with special attention to high-touch surfaces.
A fog machine and an approved anti-viral solution are used on a regular basis throughout the building.
National Restoration has CDC-certified SOPAC for Coronavirus disinfection protocols and guidelines.
The HVAC system has been inspected and improved upon with the installation of Nu-Calgon iWave air purifiers (ionizers) as well as Merv-11 air filters.
The air rate exchange within the building is confirmed to be 3x per hour.
Preparations for Your Visit
The cooperation of everyone will help us all feel comfortable while at SOPAC. Thank you in advance for your help and patience and thank you for reviewing the following:
By choosing to attend a performance, you are assuming all risks related to being exposed to COVID-19 and SOPAC will not be held responsible.
Please do not enter SOPAC if you are exhibiting COVID-19 symptoms or if you have been in contact with someone exhibiting symptoms within the past 14 days.
In the event that you or your party have been exposed to or tested positive for COVID-19 within 14 days before your event, please contact the SOPAC Box Office.
Directions given by SOPAC Management must be adhered to. Please note that SOPAC will continue to have security officers at every performance.
COVID-19 Ticket Policy
In the event that you or your party have been exposed to or tested positive for COVID-19 within 14 days before your show, please contact the SOPAC Box Office to discuss your options.
Questions?
If there are any questions or concerns you would like to address, please reach out to the SOPAC Box Office at (973) 313-2787 or boxoffice@SOPACnow.org. 
As a nonprofit organization, SOPAC is committed to fees and policies that are fiscally responsible. Please take a moment to review our policies below and contact us at (973) 313-2787 or boxoffice@SOPACnow.org  if you have any questions.
Sales & Fees
All sales are final and tickets are non-refundable.
A $4 Facility Fee is applied to each ticket on all orders.
A $1 Shipping Fee is applied to ticket orders with "Ship" selected as the delivery method.
All tickets are subject to Processing Fees, which vary by ticket price and method of payment.
Fees and prices are subject to change without notice.
Delivery Methods
There are three possible ticket delivery methods. The selection of your preferred delivery method occurs during the check out process.
"Email" delivery includes a PDF attachment which can be printed out and brought with you to the venue or scanned from a smart phone.
"Ship" delivery methods will be mailed via USPS First Class mail. Please allow 7-10 business days for delivery. A $1 Shipping Fee will be applied to these ticket orders.
"Will Call" tickets will be available to pick-up from the Box Office prior to your event.
Tickets purchased fewer than 10 days prior to the performance date, or otherwise noted, will be held at "Will Call." Patrons may be asked to present a valid photo ID that matches the name on the purchase order when picking up tickets.
Exchanges
All sales are final and tickets are non-refundable.
SOPAC Members at the Benefactor Level ($1,000) or higher have ticket exchange privileges as part of their Member Benefits. Exchange requests must be made at least 24 hours prior to a performance
If you are no longer able to attend a performance for which you purchased tickets, you may donate the face value of your tickets to SOPAC. Patrons who make ticket donations will receive a letter from SOPAC acknowledging their donation for tax purposes. If the tickets are valued at more than $50, you will also receive Member Benefits. Donation requests must be made at least 24 hours prior to a performance.
Cancellations
In the event of inclement weather, if the artist is able to reach the venue, the performance shall go on.
In the event of a cancellation or postponement, SOPAC will notify current ticket holders via the e-mail and/or phone.
You waive your right to a courtesy notification regarding cancellation by refusing to provide contact information. When you purchase your tickets, SOPAC requests that you provide us with your e-mail and phone number so that we are able to communicate with you in the event of cancellation. If you have questions about whether a performance is taking place, we advise you to first visit the SOPAC website then to call the Box Office with further questions before beginning your journey to SOPAC.
In the event of a show cancellation, tickets can be exchanged or refunded.
SOPAC reserves the right to change program dates, times, artists and prices without notice.
Third Party Tickets
SOPAC's trusted third-party ticket vendors are Goldstar, NJArtsTix.org and TDF. Ticket buyers assume full responsibility for tickets purchased through any other third-party ticket sellers. SOPAC cannot guarantee the authenticity of tickets purchased through third-party ticket sellers and will deny entry to the venue to any patron with fraudulent tickets.
Please take a moment to review our policies below and contact us at  (973) 313-2787 or boxoffice@SOPACnow.org if you have any questions.
General House Policies
SOPAC does not permit the taking of photographs or recordings of any kind at any time during performances.
Food is not permitted in the theatre.
Beverages are permitted only in SOPAC Theatre Cups available for sale from the lobby bar at most mainstage performances.
Patrons must follow the directions of the house staff at all times.
It is recommended that all patrons arrive 30-45 minutes prior to show time in order to find parking.
The house opens approximately 30 minutes prior to show time.
Latecomers will be seated at the discretion of house staff or as permitted by the artist.
Security Policies
All bags are subject to search upon entry and re-admittance to the theatre.
Any patron who refuses to permit a search will be denied entrance to the performance and will receive a refund for the ticket price.
Unattended items are subject to search.
SOPAC is not responsible for any property that is lost, stolen or damaged.
Patrons will be refused entry to SOPAC if in possession of any prohibited item.
Illegal and prohibited items will be confiscated and turned over to local law enforcement.
Click here to read our full Security Policy.
Children
Children under the age of four are only permitted at Kids 'N Family performances. Age recommendations for each of these performances is listed on its event webpage.
While on the SOPAC premises, children must be accompanied by a parent or guardian at all times.
All persons entering the theatre, no matter how young, must have a ticket and their own seat so that we may comply with fire codes.
Accessible Accommodations
SOPAC is an accessible cultural destination. Please advise the Box Office of any special needs when ordering your tickets so that we may make every effort to accommodate you. If a member of your party is in a wheelchair please let us know if the chair is over-sized, has any special equipment (i.e.: oxygen tank) or whether the party member can transfer from the chair.
Accessible parking spaces are located in the SOPAC/NJ Transit parking lot.
If you plan to use the services provided, we ask that you make every attempt to arrive at the theatre at least 45-minutes prior to the performance time.
Click here to read more about Accessibility at SOPAC.
Firearms & Other Weapons
Weapons including but not limited to firearms, knives, and chemical defense weapons such as pepper spray or mace are not permitted in the venue and/or the public spaces of SOPAC.
In the event an illegal item is discovered, SOPAC staff will immediately notify the local law enforcement personnel.
Student Rush & Pirate Rush
$10 Student Rush tickets for SOPAC-presented performances are made available for sale in person one hour prior to show time. Students are permitted 1 ticket per valid, full-time student ID. Subject to availability.
JESPY House clients are eligible for Student Rush tickets.
Full-time Seton Hall University students are eligible for Pirate Rush tickets at SOPAC-presented performances. Pirate Rush tickets are free and subject to the same conditions as Student Rush tickets described above. Seton Hall University students can also attend Seton Hall University Arts Council performances at SOPAC at no charge. Other students pay a reduced student price.
Special Promotions
Discounts cannot be combined and are subject to availability.
Special promotion prices are not retroactive. Promotions must be mentioned at the time of purchase in order to receive the discount.
Discounts requiring proof of age, rank, enrollment, or otherwise will be held for pickup at Will Call in the Box Office. The required proof of ID or other verification must be presented to pick up your tickets.
For special promotions offering 2-for-1 tickets, the initial ticket must be purchased at an equal or greater value and the additional ticket must be of equal or lesser value.
Kids + Family Series
Save 15% with code KID15 when you buy tickets for 2 or more performances on the same ticket order.
Kids 'N Family series discounts cannot be combined. Exclusions may apply. All sales are final.
– OR SAVE AS A SOPAC MEMBER! –
Become a Family-level Member or higher ($100+) for 2 FREE kids companion tickets plus more great benefits!
Families First Discovery Pass
SOPAC is thrilled to be able to participate in the New Jersey's Families First Discovery Pass program offering free or discounted tickets to the performances listed below for the current season.
A Families First Card (or New Jersey WIC Identification Folder) is required for eligibility and must be presented when picking up tickets from Will Call at the SOPAC Box Office the day of the show. Limit of 4 tickets per FF/WIC card for each performance. Tickets may be purchased in person or over the phone.
Offerings are subject to availability.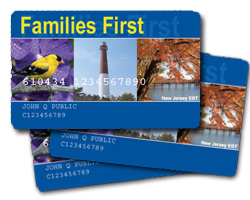 About the Program
The New Jersey State Council on the Arts and the New Jersey Historical Commission have partnered with the NJ Departments of Human Services (DHS) and Health (DOH) to launch New Jersey's Families First Discovery Pass (FFDP) program. This program provides families and individuals enrolled in state assistance programs with free or highly discounted admission to arts and history organizations, venues and programs. The Families First Discovery Pass Program offers broad access to cultural experiences for New Jersey residents and helps cultural organizations engage new audiences with the goal of building long-lasting relationships. Residents who receive benefits through SNAP, WFNJ, Child Care Subsidy and/or WIC are eligible for free or steeply discounted cultural programs throughout the State.
SOPAC Members
$10 off tickets ($25 and up) for Benefactor, Impresario and Producer-level members ($900+)
$5 off tickets ($25 and up) for Advocate, Family, Ambassador and Champion-level members ($65-$500)
4-day Presale for SOPAC members at the Champion-level or higher ($500+) begins 12PM on Mondays, 4 days before a Public On Sale.
2-day Presale for all other SOPAC members begins 12PM on Wednesdays, 2 days before a Public On Sale.
Public On Sale begins 12PM on Fridays.
New members, please allow one business day for processing benefits.
Have questions? Contact Member Services at (973) 712-4102 or membership@sopacnow.org.
Group reservations can be booked for mainstage SOPAC-presented shows. This typically excludes special events and facility rental events unless otherwise stated. Group sales may be processed after the SOPAC Member presales are complete and tickets are on sale to the general public.
Groups of 10-19 receive a 10% discount.
Groups of 20 or more receive a 20% discount.
50% nonrefundable deposit required for reserving tickets.
Full payment due 14 days prior to a show.
Payments are accepted via cash, check or credit card.
Processing fees can be waived if If paying with cash.
To initiate booking a group reservation, please complete the form below.

Give the gift of a live performance today!
SOPAC Gift Cards are available in a variety of denominations and can be redeemed for tickets to SOPAC-presented shows (not redeemable for rental, Seton Hall, or other special events). Other restrictions may apply.
Please contact the SOPAC Box Office at (973) 313-2787 for assistance with purchasing Gift Cards.