Sunday, February 5 at 7PM
Jazz saxophonist Mark Gross and his quartet constantly push Jazz music forward, while staying true to the genre's classical elements.
The Mark Gross Quartet on tour in Belarus
About Mark Gross
Constantly pushing the music forward while staying true to the classic elements of Jazz, Mark Gross credits his prolific sound to the rich appreciation for Gospel music that resounded through his parent's home in Baltimore, Maryland.
He toured the world for over 30 years as a saxophonist with Jazz greats such as Delfeayo Marsalis, Dave Holland, Mulgrew Miller, Nicholas Payton, Buster Williams, the Duke Ellington Orchestra, Dizzy Gillespie Big Band, James Moddy, Nancy Wilson, Freddie Hubbard, Jimmy Heath, John Lee, Village Vanguard Jazz Orchestra, Charles Mingus Big Band, Cyrus Chestnut, Regina Carter, Lionel Hampton, Jimmy Cobb, and many others.  Mark has recorded on over a hundred Jazz recordings and has released four CDs as a lead Jazz performer: Preach Daddy on King Records, Riddle of the Sphinx on J Curve Records, Blackside on Jazz Legacy Productions (JPL), and + Strings on MGQ Records.
Currently Mark is the Director of Jazz Instruction at the New Jersey Performing Arts Center (NJPAC), professor at Prins Claus Conservatoire in Groningen, Holland, and part-time lecturer at Rutgers University's Mason Gross School of the Arts.
About Jazz in the Loft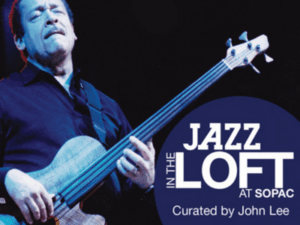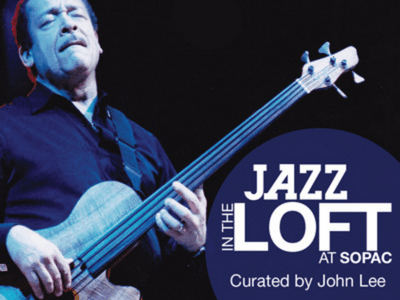 For this series curated by Grammy-winning producer John Lee, the SOPAC Loft turns into a Jazz club featuring regional, world-class artists in an intimate setting.
SOPAC Member Discounts
$10 off tickets ($25 and up) for Benefactor, Impresario and Producer-level members ($900+)
$5 off tickets ($25 and up) for Advocate, Family, Ambassador and Champion-level members ($65-$500)Not a Member? Join Today!
Covid-19 Precautions & Policies
Please know that SOPAC is dedicated to ensuring the health and safety of our entire community and we thank you in advance for reviewing our Covid-19 Precautions & Policies when planning your visit.
Read our Covid-19 Precautions & Policies
Questions? Contact the SOPAC Box Office at
(973) 313-2787 or boxoffice@SOPACnow.org
If you or a member of your party needs assistance, please notify SOPAC at the time your tickets are purchased. The SOPAC Box Office can be reached at (973) 313-2787.