South Orange Performing Arts Center (SOPAC) is thrilled to announce six transformational female artists coming to its 439-seat mainstage this Spring 2023. SOPAC's superb acoustics and intimate space are the perfect place to experience these performers' voices, stories, songs, and humor.
"Every day is a good day to celebrate and lift up the voices and talents of female-identified artists," says SOPAC Executive Director Stephen Beaudoin.

"This group of performers covers so much sonic and story territory, and their unique performance styles are all worth experiencing here at SOPAC this spring."
"Each of these stars—singer-songwriter and former American Idol finalist Haley Reinhart, 80's icon Tiffany, Broadway royalty Laura Benanti in a pre-Mother's Day concert that features her mom Linda, fast-rising songwriter and Sondheim interpreter Eleri Ward, TikTok comic gold Jessica Kirson, and far-ranging sonic nomad AKENYA—are trailblazers in their respective live performance fields," Beaudoin continued.
"We're especially honored to welcome Haley Reinhart, Tiffany, Eleri Ward, and AKENYA for their SOPAC debuts with these shows, and excited to welcome back our friends Laura and Linda Benanti and South Orange native Jessica Kirson."
Read on for more information about how you can experience each of these groundbreaking female artists this spring at SOPAC.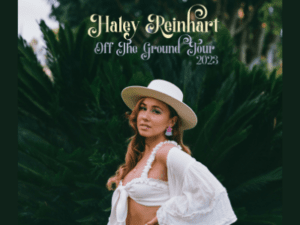 On Sale Monday, January 23!  Tickets starting at $27. 
Experience a timeless voice that outlasts any era! American Idol alum Haley Reinhart feels just as at home in the sixties as she does in the TikTok age, flipping "from bell-clear coo to throaty belt in an instant," (Entertainment Weekly).  Her take on the Elvis Presley classic, Can't Help Falling in Love, began as an Extra Gum commercial and turned into a chart-topping radio hit and touring sensation with 325 million Spotify streams and 100 million YouTube views.  Don't miss out on her SOPAC debut!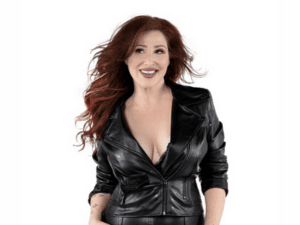 On Sale Monday, January 30!  Tickets starting at $49. 
Eighties female phenom Tiffany makes her SOPAC debut!  Tiffany was one of the youngest female artists to top the Billboard charts with her debut album Tiffany in 1987.  She went on to write hits such as "I Think We're Alone Now" and "Could've Been."  Join hundreds of other 80s lovers at SOPAC and belt out Tiffany's signature Rock and Pop infused, radio-friendly songs. And after her show? Join us in the Loft for an 80's throwback dance party – rock that side pony and jean jacket, snap on those neon bracelets, and come to party!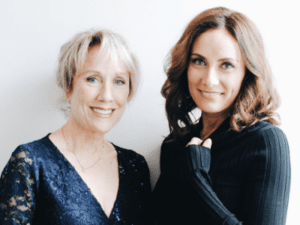 On Sale Monday, January 23!  Tickets starting at $39. 
Experience Tony-Award winner Laura Benanti, as she joins forces with her mother, Linda, in their touching and humorous show The Story Goes On.  Together, they will take the audience on a musical journey through the special relationship between a mother and daughter.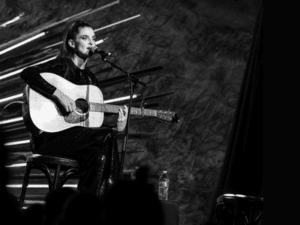 On Sale Soon!  Tickets starting at $29. 
Conservatory-trained Eleri Ward took social media by storm with her groundbreaking fusion of Broadway and Indie-Folk.  The New Times describes Ward's most recent album, A Perfect Little Death, featuring soulful, crooning interpretations of Sondheim classics such as "Not A Day Goes By" and "Unworthy of Your Love", as a fusion of "Sondheim's Emo register with a familiar coffeehouse Folk sound."
COMEDIAN JESSICA KIRSON: Friday, June 9 at 8PM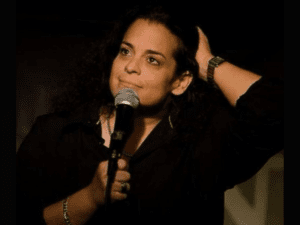 Part of SOPAC's LGBTQ+ Pride Weekend celebration!
On Sale Soon!
Kirson, a South Orange native, brings her unique comedic style and captivating stage presence to SOPAC's inaugural Pride Celebration weekend. Awarded the Nightlife Award for "Best Stand Up Comedian" in NYC, Kirson has performed at Marshall's Women in Comedy, Comedy Central's South Beach, Montreal, and HBO's Las Vegas comedy festivals. Don't miss her at SOPAC!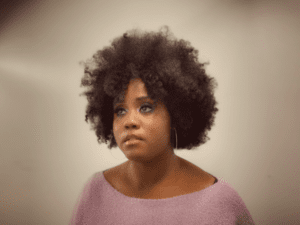 Part of SOPAC's LGBTQ+ Pride Weekend celebration!
On Sale Now!  Tickets starting at $29!
As she launches SOPAC's New Voices, New Visions series, the "far ranging sonic nomad" AKENYA makes her SOPAC and NJ debuts, an anchor event of SOPAC's inaugural LGBTQ+ Pride weekend.  In her decade-plus career, AKENYA has emerged as a songwriter and singer deftly moving among Jazz, Hip-Hop, and R&B influences. Join us after AKENYA's mainstage show for a VIP Pride After Partyin the SOPAC Loft where you can dance the night away to a DJ, with AKENYA and other guests.