Hailed by The New York Times for her "effortless" vocals, and by the New York Post for her ability to "whip up laughs out of thin air," Laura Benanti first took Broadway by storm at the age of 18 as Maria in The Sound of Music, and has subsequently starred in ten more Broadway shows (musicals, straight plays, comedies and dramas) including Into the Woods, Nine (opposite Antonio Banderas), Gypsy (for which she won a Tony® Award), She Loves Me, My Fair Lady, and Steve Martin's Meteor Shower opposite Amy Schumer and Keegan Michael Key.
Her flourishing television and film career have included widely acclaimed appearances on The Late Show with Stephen Colbert as Melania Trump, Lin-Manuel Miranda's Tick, Tick… Boom! and roles on Hulu's Life & Beth, Inside Amy Schumer, as well as Gossip Girl, Younger, Nashville, Supergirl, and the highly anticipated second season of The Gilded Age. In film, Benanti starred in Netflix's Worth opposite Michael Keaton, Stanley Tucci and Amy Ryan, Here Today opposite Billy Crystal and Tiffany Haddish, and the upcoming Sony Pictures comedy No Hard Feelings opposite Jennifer Lawrence and Matthew Broderick.
Also a book author and creator of the HBO Max special Homeschool Musical: Class of 2020 based on her viral social media movement: #sunshinesongs, Benanti released a self-titled audio album for Sony Music Masterworks and tours the world performing solo concerts alongside highly celebrated musicians and orchestras.
Don't miss Laura at SOPAC!  Get your tickets today!
Laura Benanti sings "Vanilla Ice Cream" from She Loves Me
Laura Benanti as Eliza Doolittle from My Fair Lady
Live from the 2018 Macy's Thanksgiving Day Parade
About SOMA Stage at SOPAC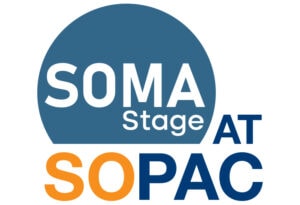 Creative Community Brain Trust member Diana Spialter and her local theater company SOMA Stage proudly support and partner with SOPAC.  SOMA Stage is a new non-profit theater company based in the South Orange/Maplewood (SOMA), NJ area that provides our many local professional theater artists with a creative home in their backyard and allows our community to support and enjoy the talent of their neighbors.
SOPAC Member Discounts
$10 off tickets ($25 and up) for Benefactor, Impresario and Producer-level members ($900+)
$5 off tickets ($25 and up) for Advocate, Family, Ambassador and Champion-level members ($65-$500)
Not a Member? Join Today!
Covid-19 Precautions & Policies
Please know that SOPAC is dedicated to ensuring the health and safety of our entire community and we thank you in advance for reviewing our Covid-19 Precautions & Policies when planning your visit.
Read our Covid-19 Precautions & Policies
Questions? Contact the SOPAC Box Office at
(973) 313-2787 or boxoffice@SOPACnow.org
If you or a member of your party needs assistance, please notify SOPAC at the time your tickets are purchased. The SOPAC Box Office can be reached at (973) 313-2787.