"Far ranging sonic nomad" (Chicago Tribune) and singer-songwriter AKENYA makes her SOPAC and NJ debut at our first ever LGBTQIA+ Pride weekend!  In her decade-plus career, AKENYA has emerged as a songwriter and singer deftly moving among Jazz, Hip-Hop, and R&B influences, including guest appearances with Chance the Rapper, Saba, Nubya Garcia, and many more.
Following the concert, dance the night away with AKENYA at The Night Before Pride Party in the Loft at SOPAC.  With tunes provided by DJ Ryan The Person, ring in the start of North Jersey Pride's Festival in style!
If you purchase tickets to both AKENYA's concert and the Night Before Pride Party, you will receive a 25% discount off the total ticket price (to redeem this offer, use code PrideNight25 at time of purchase).
AKENYA's hit single "Decay"
"Decay" has been streamed hundreds of thousands of times.  A gorgeous aching song, she reflects on her battles with her body as someone with Lyme disease.
AKENYA's original song "Who Decides"
Live at Sofar Chicago.
About AKENYA
AKENYA is a multi-genre vocalist, pianist, composer, and arranger. Her music is an eclectic synthesis of Jazz, Hip-Hop, Soul, Pop, Classical, and World music. A proud Chicago native, AKENYA has performed and recorded with some of the city's leading artists such as Smino, Saba, and Chance the Rapper. In 2017, AKENYA contributed vocals to Chicago legend Mavis Staples's Grammy nominated album If All I Was Was Black. AKENYA is experimental Jazz super group Resavoir's only vocalist and its primary keyboardist; the band was dubbed 2019's "Best Jazz Band" by the Chicago Reader. Additionally, the second movement of AKENYA's string composition "Fear the Lamb," a tribute to the life of Emmet Till, was featured on Apple Music's "Classical Music You Must Hear" playlist in May 2022. AKENYA is currently working on her highly anticipated, debut LP, Moon in the 4th.
About SOPAC Pride Weekend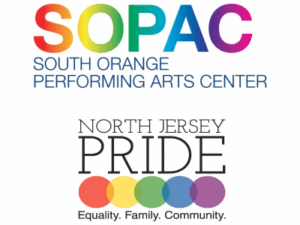 SOPAC is proud to partner with North Jersey Pride for SOPAC's inaugural LGBTQIA+ Pride weekend!
This weekend is a celebration of the robust, passionate, and vibrant LGBTQIA+ community, in and around SOMA. SOPAC is proud to present a weekend of programing exclusively highlighting LGBTQIA+ artists.
Covid-19 Policies & Procedures
Please know that SOPAC is dedicated to ensuring the health and safety of our entire community and we thank you in advance for reviewing our Covid-19 Precautions & Policies when planning your visit.
Read our Covid-19 Precautions & Policies
Questions? Contact the SOPAC Box Office at
(973) 313-2787 or boxoffice@SOPACnow.org
If you or a member of your party needs assistance, please notify SOPAC at the time your tickets are purchased. The SOPAC Box Office can be reached at (973) 313-2787.