June 2023 will go down in history as a month of firsts for the South Orange Performing Arts Center (SOPAC)!
As North Jersey's destination for creativity, community, and connection, SOPAC is thrilled to produce the inaugural SOMA backStage Reading Series, premiering a new musical by writing team Chris Miller and Nathan Tysen and new play by Lia Romeo, all performed by local Broadway talent (June 3 & 4); its inaugural SOPAC Pride Weekend (June 9-11), celebrating the passionate and robust LGBTQIA+ community in North Jersey; and the first ever Drag Queen show, SOPAC Celebrates Pride, at SOPAC as part of the highly coveted Cabaret in the Loft series (June 25 at 7:30PM).
"This month of firsts, debuts, and premieres gives you the opportunity to be inspired by artists creating work that moves you, stirs your emotions, and makes you think," says SOPAC Executive Director Stephen Beaudoin.

"You don't want to miss the SOPAC debut of sonic nomad, R&B singer AKENYA on Saturday, June 10 – she's truly an artist that will inspire you with her thrilling vocalism and richly poetic songwriting. The debut collaboration with SOMA Stage and SOPAC of the SOMA backStage Reading Series on June 3-4 promises much, as we explore two vital new theatrical works by important creators on the rise. And then to close the month with everything from an Eagles tribute band to a drag performance – a vital and important contemporary art form – and a timely conversation on truth and democracy with Maggie Haberman, well – there's truly something for everyone this June at SOPAC."
Explore all these firsts and more shows in June below!
SOMA backStage Reading Series
Sponsored by the Pollock Properties Group—Keller Williams
New Play: STILL
By Lia Romeo
Saturday, June 3 at 3PM (followed by a talkback with the creative team)
Sunday, June 4 at 7:30PM

Julliard Playwriting Fellow Lia Romeo introduces audiences to her newest protagonists, exes Helen and Mark as Mark runs for Congress and Helen hides a secret that could derail his campaign.  A play about lost love, reproductive rights, political differences, and the ways people change…or don't.  This professional reading features Tony Award nominee Christiane Noll (Dear Evan Hansen) as Helen and Jeff McCarthy (Urinetown) as Mark, and is directed by Adrienne Campbell-Holt.
Get Tickets

Based on the short story by Willa Cather, this musical follows Elin Hermannson, wildest troublemaker and greatest fiddler on the Nebraska frontier, as she is persuaded to destroy her violin. Then, two years later, Manhattan socialite Margaret Elliott encounters the now taciturn Elin and vows to save her from her ascetic existence and reawaken her passion for music. Adapted by Chris Miller (Tuck Everlasting; The Burnt Part Boys) and Nathan Tysen (Tuck Everlasting; Amélie), this professional reading features a talented cast of Broadway actors, including Danielle Ferland (Into the Woods); Lauren Hooper (Ragtime); Autumn Jones (The View Upstairs); Jamie LaVerdiere (Motown); Ross Lekites (Tina); Charlie Pollock (Pretty Woman); Allison Posner (The Magnificent Seven); Ashley Spencer (Rock of Ages); Lauren Jeanne Thomas (Fiddler on the Roof); and Jacob Keith Watson (Merrily We Roll Along).  Directed by Lisa Peterson, with musical direction by Vadim Feichtner.
Get Tickets
---

Join us for Laughs in the Loft, a monthly series featuring stand-up comics from our own backyard, Brooklyn and beyond! This month features Gina Brillon, Brian Scott McFadden, Kerri Louise Cotter and Chanel Ali.
Buy Tickets
---
SOPAC Pride Weekend
In partnership with North Jersey Pride

Stand-up comedian and South Orange native Jessica Kirson is a powerhouse on stage!  Winning the coveted Nightlight Award for "Best Stand Up Comedian" in New York City, she's a hilariously relatable performer of sheer silliness, vulnerability, and ridiculous characters.  Don't miss your chance to laugh the night away with Kirson on the SOPAC Mainstage!
Sold Out

"Far ranging sonic nomad" AKENYA makes her SOPAC and NJ debut at our first ever LGBTQIA+ Pride weekend!  In her decade-plus career, AKENYA has emerged as a songwriter and singer deftly moving among Jazz, Hip-Hop, and R&B influences.
Following the concert, dance the night away with AKENYA at The Night Before Pride Party in the Loft at SOPAC. With tunes provided by DJ Ryan The Person, ring in the start of North Jersey Pride's Festival in style!
If you purchase tickets to both AKENYA's concert and the Night Before Pride Party, you will receive a 25% discount off the total ticket price (to redeem this, use code PrideNight25 at time of purchase).
Buy Tickets

Grab your friends, throw on your rainbow gear, and dance the night away at The Night Before Pride Party in the Loft at SOPAC!  Celebrate the vibrant and passionate LGBTQIA+ community with a fabulous night of great music provided by DJ Ryan The Person. And don't miss your chance to mingle with up-and-coming R&B powerhouse AKENYA, who will attend the Party immediately following her performance on the SOPAC Mainstage.
If you purchase tickets to both AKENYA's concert and the Night Before Pride Party, you will receive a 25% discount off the total ticket price (to redeem this offer, use code PrideNight25 at time of purchase).
Buy Tickets

Celebrate Broadway's biggest night with your friends and neighbors at SOPAC!  Get your crew together, wear your red carpet best, and view the 76th Annual Tony Awards on the big screen.
Get Tickets
---

Founded in 2012 by world-class musicians from central New Jersey, the Best of the Eagles (BOTE) is more than just a tribute band. It's a band that encapsulates the aura of one of America's classic rock bands. Witness the magic of the Best of the Eagles at SOPAC!
Buy Tickets
---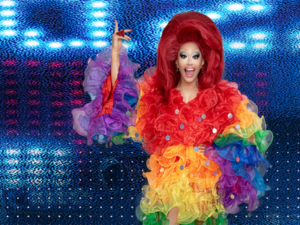 Join us for our first-ever Drag show in SOPAC's 16-year history, featuring Drag Queen Astala Vista!
Buy Tickets
---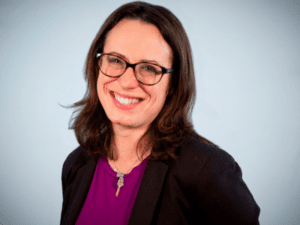 One of the most influential voices in national affairs journalism today, Pulitzer Prize winner Maggie Haberman opens audiences' eyes with a remarkably informed perspective on power and politics in the nation's capital.  Don't miss your opportunity to hear Maggie Haberman speak at SOPAC, with SOPAC Executive Director Stephen Beaudoin as moderator.
Sponsored by The Blanche and Irving Laurie Foundation.
Buy Tickets