The South Orange Performing Arts Center (SOPAC) is thrilled to announce two new additions to its Board of Governors: Aida Jones and Taylor Margis-Noguera.
"Aida and Taylor are tremendous additions to our dedicated and growing Board of Governors," says SOPAC Executive Director Stephen Beaudoin.  "Their commitment to our strategy to emerge as North Jersey's destination for creativity, community, and connection is unwavering. I'm proud to collaborate with them and our entire board to make a positive impact in the lives of tens of thousands of community members from North Jersey and beyond."
Jones and Margis-Noguera join SOPAC's 22 other dedicated board members, including Board Chair Doug Newman, in serving SOPAC and the greater arts community in North Jersey.  Newman says of Jones and Margis-Noguera, "Aida is a visual artist, strategic sales executive for a global leader in visual collaboration, and Maplewood resident.  And, Taylor is a serial entrepreneur, accomplished chief operating officer, theatrical producer, and South Orange resident.  Together, they will bring their unbridled enthusiasm, unique perspectives, and creative energy to SOPAC's board and operations."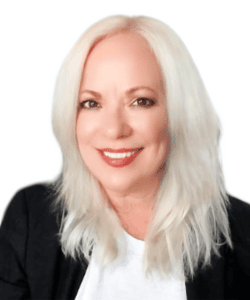 Aida Jones currently works as the VP of Global Enablement at Lucid Software, and in her 20+ years in tech, she has held strategic go to market, marketing, and enablement roles with companies such as ServiceNow, Adobe, Amobee, and Verizon.  In addition to her experience in tech, Jones served as the Marketing and Artistic Director of the Monroe Center for the Arts in Hoboken.  In this role, Jones was responsible for marketing, programming, and gallery curation, as well as management and promotion of "First Sundays" – a monthly artist studio tour.  She has been a judge, juror, and curator of fine arts exhibitions and artist tours in SOMA and across New Jersey.  When not involved in arts administration and management, Jones is an abstract painter.  She has exhibited her work in a variety of New Jersey and New York galleries, art shows, and events, including in SOPAC's Herb + Milly Iris Gallery (Rhapsody in Color).  Raised in South Orange, Jones and her husband moved back to SOMA in 2006.
"Being appointed to the SOPAC Board of Governors is an honor, and I look forward to using my business and arts experience to help SOPAC achieve its goals," Jones explains.  "SOPAC is a place where we as a community can experience art together, and when we do that, we are inspired, and we build stronger connections, regardless of boundaries.

"Art transcends age, language, and socioeconomic barriers.  We can all look at a piece of art or watch a performance and see something in it, even if we speak different languages or come from different backgrounds.  We can all participate in it.  And SOPAC is a place where that happens every day.  As an artist, and an appreciator of the arts—serving SOPAC which I believe is such a special place—to reach its mission is something I am very passionate about and thrilled to be a part of."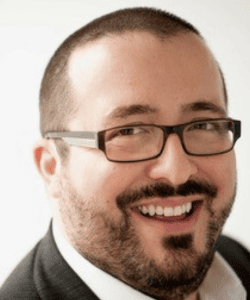 Taylor Margis-Noguera is an accomplished Chief Operating Officer and serial entrepreneur with expertise in business and product strategy, customer acquisition, revenue generation, people ops, legal affairs, and FP&A.  Currently, he serves as the Chief Operating Officer of Encantos, an award-winning EdTech company. Prior to Encantos, Margis-Noguera co-founded Vaudeville Ventures, where he spent 10 years leading strategic initiatives to launch new products as an outside consultant to companies including Comcast, Univision, MGM, CBS, Sotheby's, and Endeavor.  Before Vaudeville, Margis-Noguera was chief marketing officer at Special Ops, leading digital marketing campaigns for clients including Simon & Schuster, Dell, Nickelodeon, Spike TV, William Grant & Sons, and Random House.
A long-time resident of the SOMA area with a love for Jazz music and Tilley hats, Margis-Noguera shares that he is "overjoyed to be joining the SOPAC family at such a transformative time for the organization.  I am excited to play a small role in bringing a diverse set of transformational arts experiences to our community."
SOPAC thanks Jones and Margis-Noguera for their dedication to the organization and for volunteering their expertise, talent, generosity, and time to furthering its mission of fostering a culture of exhilarating, transformational arts experiences to a diverse audience and community.