(Pictured: Sam Joseph (seated) with his realty team.)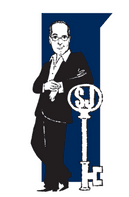 For more than 25 years, Sam has worked as a realtor specializing in Essex County's luxury market.
A longtime supporter of SOPAC, Sam was an advisor to SOPAC's initial Interior Design Committee in 2006.  Throughout the years, Sam and his husband Dan Arrighi (a former member of the SOPAC Board of Governors) have generously sponsored many SOPAC events.
Now, through the Sam Joseph Team's new affiliation with Prominent Properties Sotheby's International Realty, they will bring their unique brand of luxury real estate to the SOMA community.
"As a realtor, I am an ambassador for the greater SOMA area, and SOPAC is an invaluable part of creating a vibrant, inclusive, artistic hub in northern New Jersey," says Joseph.  "I am excited to support SOPAC at this year's Gala, and to honor my longtime friend Paul Bartick."
"Fostering community investment, engagement and entertainment is at the heart of SOPAC's mission," says Stephen Beaudoin, SOPAC Executive Director. "I look forward to stewarding this partnership with Sam and am greatly appreciative for this ongoing support of SOPAC."
After guests arrive at Orange Lawn Tennis Club at 6PM and check in, they will enjoy live music by a trio of young musicians from the celebrated Jazz House Kids music program, hors d'oeuvres and a strolling dinner buffet.  During this time, guests can participate in a 50/50 raffle and bid on silent auction items and experiences, which includes concert tickets, opera tickets, sports tickets and memorabilia, outdoor adventure packages, paintings and much more.  The silent auction will close for bidding at exactly 8PM, at which time the honoree award presentation, entertainment and live auction bidding will begin.
Jeremy Dobrish, a member of the SOPAC Board of Governors will host the second portion of the evening, during which SOPAC will honor Paul Bartick for his longtime dedication to SOPAC as Chair of the Board of Governors from 2016 to 2022, and the South Orange/Maplewood Community Coalition on Race for their nationally recognized non-profit work building and maintaining a thriving, racially integrated suburban community.
Following, auctioneer CK Swett will facilitate the live auction, which includes exciting items and experiences such as a weeklong vacation at the Raspberry Cottage on Great Pond, Maine; a private house concert featuring SOPAC's Executive Director Stephen Beaudoin; a dinner for four with South Orange Village President Sheena Collum and Maplewood Mayor Dean Dafis; and more.
There will be cabaret-style performances by Broadway and West End star and West Orange resident Mark Evans—famous for his roles in Mrs. Doubtfire, Waitress, The Play That Goes Wrong, The Book of Mormon, Wicked, and many others—and two-time winner of Amateur Night at The Apollo and Newark native, Alexis Morrast.
The Gala celebration will conclude with grab-and-go dessert.
SOPAC hopes you will participate in the evening's celebrations either by attending the Gala or participating, remotely, in the silent auction.
Please direct all questions about the Gala or silent auction to Acting Director of Development Katelyn Fatzler at katelyn@sopacnow.org.
---
Thank you to all our Gala sponsors for their generous support of SOPAC and the arts in our community!
(Gala sponsorships as of October 26, 2022)
Title Sponsor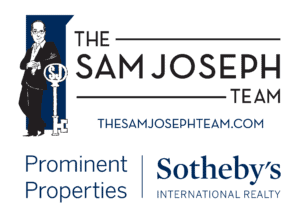 Director Sponsors

*       


Anthony & Jennifer Leitner
Peter Shapiro & Bryna Linett
*Denotes In-Kind Donors

Signature Sponsors


Carole Anzalone-Newman & Douglas Newman
Anonymous Friends of SOPAC
Host Committee Sponsors

Anonymous
Carol & Larry Brodey
The Chalom Family
Samuel M. Convissor
Dr. Paul & Catherine Desjardins
Frederick & Maureen Gammon
Robert & Mattye Gandel
Carol & Gerry Gardner
Eli & Risa Goldstein
Randall Haase & Judith Rosenberg
Kelly Quirk in Honor of Board of Trustees of the Community Coalition on Race
Terry & NaDeen Richardson
Ann & Mel Schaffer
Stephen A. Schnall
Leo & Barbara Sender
Katherine & Michael Tooley
Jerry & Hanie Warshaw