The South Orange Performing Arts Center is thrilled to announce the live and silent auction items and experiences for its 2022 Gala, taking place on Saturday, November 5 at 6PM at the Orange Lawn Tennis Club in South Orange.  A limited number of tickets are still available for the event!
These auctions feature incredible vacation getaways, private house concerts, and other unique experiences and items unlike anything SOPAC has ever offered before.  Only Gala attendees will have the chance to bid on the five incredible live auction packages, but the more than 40 silent auction packages are open for bidding to the public.
To register for SOPAC's silent auction, click here or text SOPACGALA2022 to 76278 and follow the prompts. If you have any questions about SOPAC's Auctions, please email Katelyn Fatzler, Acting Director of Development, at katelyn@sopacnow.org.
Let the bidding begin!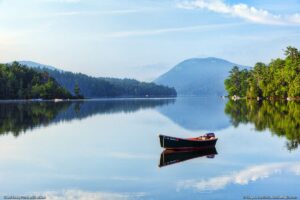 Relax for a week at quaint Raspberry Cottage on Great Pond in Belgrade Lakes, Maine. Situated on the waterfront with all its front windows looking out at the majestic Great Pond, this cottage has three bedrooms and sleeps eight comfortably: two bedrooms have queen beds, one bedroom has two twin beds, and the den has a pull-out queen bed.  During your weeklong stay, you will have use of two paddleboards and three kayaks, as well as a four-hour tour of Great Pond via boat.  Dates in August to be mutually agreed upon by owner and the winner. Thank you to Dr. Paul and Catherine Desjardins for this generous donation.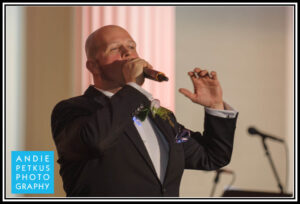 From the Hollywood Bowl to the Boston Opera House, SOPAC Executive Director Stephen Beaudoin has performed as a vocalist in Classical and Pop music on stages across the country.  Now he wants to create an hourlong one-of-a-kind musical program for you and your guests that will include songs from Schubert to Sondheim, from Bach to The Beatles and beyond. Date in 2023 to be mutually agreed upon by host and Stephen. Thank you to Stephen Beaudoin for this generous donation.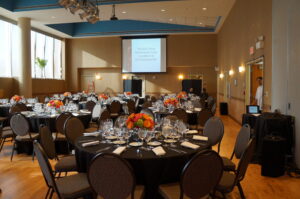 Use the beautiful and spacious SOPAC Loft for six hours to host any function or party you would like.  This package includes a SOPAC Event Manager, full cash bar with a bar tender, use of the kitchen, the Loft sound and video systems, tables, chairs, and black table clothes.  Previously, SOPAC has hosted bar and bat mitzvahs, sweet sixteens, office celebrations and would love to host your event!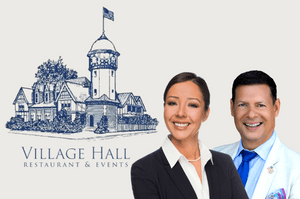 Gather your closest friends for dinner with two local government leaders: Sheena Collum, President of South Orange Village, and Dean Dafis, Mayor of Maplewood at the brand-new Village Hall Restaurant and Beer Garden.  Located in the old South Orange Town Hall, Collum lauded Village Hall Restaurant and Beer Garden's historic renovation into a restaurant, catering hall, and event space as "absolutely breathtaking" and "historic renovation at its finest."  Special thanks to Sheena Collum and Dean Dafis for their generous donation.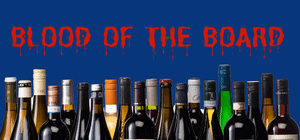 Enjoy several bottles of assorted wine assembled by SOPAC's Board of Governors, including a variety of both reds and whites: Cabernet Sauvignon, Chianti, Vinho Verde, Gran Tinto and Bordeaux blends. Special thanks to the SOPAC Board of Governors and Taub Family Selections for their generous donations.
SOPAC's silent auction this year includes items for everyone from entertainment lovers to outdoor adventurers, from art connoisseurs to sports fans.  Take a sneak peek at some of the more than 40 items and packages in SOPAC's silent auction:
Rock & Roll Hall of Fame inductee Richie Furay will perform a private concert in the winner's home or backyard. A member of Buffalo Springfield, Poco and the Southern-Hillman-Furay band, Furay pioneered the Country-Rock genre. Additionally, Furay will provide the winner with a merchandise package including CDs, a DVD, and t-shirts. Thank you to Richie Furay and David Stone for this generous donation.
Enjoy a night at the opera with a pair of tickets to the Tuesday evening performance of Gaetano Donizetti's heartwarming comedy L'Elisir d'Amore on January 17, 2023 at 7:30PM.  This performance will feature celebrated soprano Golda Schultz as the beautiful landowner Adina and tenor Javier Camarena as the lovestruck peasant Nemorino. Thank you to the Metropolitan Opera for this generous donation.
Enjoy a night of dance with a pair of tickets to your choice of a December 2022 performance by Alvin Ailey American Dance Theater, whose passionate energy and technical brilliance brings audiences to their feet every show.  This season includes Ailey classics as well as thrilling new works by Kyle Abraham and Jamar Roberts. Thank you to Alvin Ailey Dance Theater for this generous donation.
Hit the slopes this winter with two daily lift passes to Mountain Creek Ski Resort in Vernon, NJ. Located just an hour north of SOPAC, Mountain Creek boasts some of the longest ski runs in the tri-state area and a world-class terrain park.  With ski lessons, snowtubing, equipment rentals and more, it's the perfect outing for adventure seekers! Thank you to Mountain Creek Ski Resort for this generous donation.
Test your strength and agility at The Gravity Vault in Chatham, NJ with a two-hour indoor rock-climbing session for two climbers with one of their certified instructors. This rock-climbing gym boasts a 15,000-square-foot facility with 60 rope stations, more than 120 routes, more than 90 bouldering routes, and more! Thank you to The Gravity Vault, Chatham for this generous donation.
Win four tickets to see the New York Giants play the Washington Commanders on December 4, 2022.  The seats are protected from the elements, so you can stay dry from rain or snow while enjoying one of the greatest rivalries in the NFC East.  Thank you to Carol & Larry Brodey and JACLO for this generous donation.
Win two tickets to a home match at Red Bull Arena in Harrison, NJ for the Red Bulls' 2023 season. These seats will be located in the 200s level of Red Bull Arena. Thank you to the New York Red Bulls for this generous donation.
Be the owner of Aida Jones' painting Passage, part of her latest series of vivid, energetic abstract paintings.  Jones uses bold, bright, modern colors mixing straight-edged, smooth surfaces with curved, textured shapes and scribbled lines resulting in wonderful opposing tensions.  View more of Jones' work at The Herb + Milly Iris Gallery at SOPAC in her Rhapsody in Color exhibition. Thank you to Aida Jones for this generous donation.
World-renowned photographic portrait artist Stephen Taylor of Bernardsville will create a 14-inch textured fine art portrait of a 55-and-older couple in his Bernardsville, NJ studio. Additionally, the couple will stay at the elegant Bernards Inn the night before the portrait session. Thank you to Stephen Taylor for this generous donation.
---
Special thanks to our Gala sponsors for their continued support:
(As of October 26, 2022)
Title Sponsor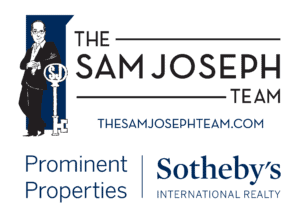 Director Sponsors

*       


Anthony & Jennifer Leitner
Peter Shapiro & Bryna Linett
*Denotes In-Kind Donors

Signature Sponsors


Carole Anzalone-Newman & Douglas Newman
Anonymous Friends of SOPAC
Host Committee Sponsors

Anonymous
Carol & Larry Brodey
The Chalom Family
Samuel M. Convissor
Dr. Paul & Catherine Desjardins
Frederick & Maureen Gammon
Robert & Mattye Gandel
Carol & Gerry Gardner
Eli & Risa Goldstein
Randall Haase & Judith Rosenberg
Kelly Quirk in Honor of Board of Trustees of the Community Coalition on Race
Terry & NaDeen Richardson
Ann & Mel Schaffer
Stephen A. Schnall
Leo & Barbara Sender
Katherine & Michael Tooley
Jerry & Hanie Warshaw