In the midst of a dynamic spring season of transformational live culture experiences, the South Orange Performing Arts Center (SOPAC) is proud to introduce two new leadership hires to power its continued positive impact, as well as celebrating three internal staff promotions and position changes.
"SOPAC's positive impact is primarily powered by our people," said SOPAC Executive Director Stephen Beaudoin. "The five individuals we're proud to showcase as new hires, promotions, and position changes bring robust talent, commitment, and care in their service to SOPAC's mission and vision. From rebuilding and growing our audience to earning record community confidence and support; from launching new programs and partnerships to ensuring our audience has an unforgettably great experience every time they choose to be with us, these individuals are part of a terrifically talented team of staff and board working every day to bring our mission vibrantly to life."
The two new leadership hires recently made by the organization are marketing professional Lauren Neuman as SOPAC's new Director of Marketing and Audience Experience, and philanthropy professional Jonathan Kitt as SOPAC's new Director of Development.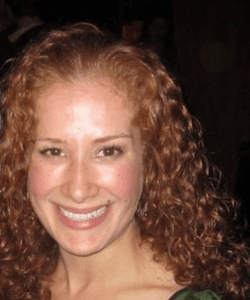 Lauren Neuman joined SOPAC in early January of 2023 as the organization's new Director of Marketing and Audience Experience, charged with leading the intentional rebuilding and growth of the SOPAC audience, and continuously improving the audience experience. Prior to SOPAC, Lauren spent over fifteen years as an award winning cross-channel marketing professional leading full funnel marketing efforts for some of the world's largest brands across CPG, non-profit, and pharmaceuticals.  Most recently, Lauren served as an account manager for DDB, based out of New York City, managing business for clients like Henkel, Mars, Johnson & Johnson, New York City Ballet, the Ad Council, and Merck.  A child of the theater, Lauren studied acting at Northwestern University and pursued a professional career on the stage before pivoting to advertising. Lauren is thrilled to take her marketing experience and love for the performing arts to SOPAC.
 "I am honored to be joining SOPAC at this pivotal and inspiring time," she says. "It is energizing to work with this entrepreneurial team as we set forth to propel SOPAC forward as an institution, as well as enhance the overall audience experience. SOPAC is a cultural beacon in the vibrant SOMA community and I can't wait to see the impact that we will all make together!"
Lauren's full biography can be viewed here.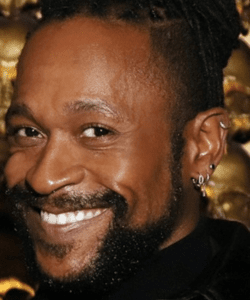 Jonathan Kitt joined SOPAC in mid-April of 2023 as the organization's new Director of Development, leading the organization's efforts to earn record community confidence and support through its philanthropic and membership efforts. Jonathan joins SOPAC with over a decade of fundraising leadership experience, including development roles with The WNET Group, Creative Capital, MAPP International Productions, and the Public Theater. Prior to SOPAC, most recently, Jonathan served as Development Director for Firelight Media, a Harlem-based artist support organization that benefits an international roster of BIPOC documentary filmmakers. In this role, he led the organization's fundraising activity during a period of tremendous organizational and programmatic growth.
Raised in Bloomfield, Connecticut, Jonathan's connection to the arts developed early in life. He started singing with the First Cathedral Youth Mass Choir as a child and continued singing in choral ensembles throughout high school and college, including with Essence of Joy – a touring Penn State-based ensemble that performs and promotes Afro-diasporan choral music under the direction of Dr. Anthony Leach. Prior to moving into cultural administration, Jonathan worked as a professional musical theater actor and has served as a vocalist on Broadway Cares/Equity Fights AIDS' Carols for a Cure. With a Bachelor of Arts from Pennsylvania State University and Master of Science from Drexel University, Jonathan is an active member of the Arts Administrators of Color Network (AAC) and has served on the Board of the Upper Room AIDS Ministry (URAM) at Harlem United, and the Gala Committee of the Shaker Museum – Mount Lebanon.
"I am delighted to join the growing SOPAC team and look forward to helping advance the organization's mission and amplifying its role as one of the region's cultural gems," Kitt says. "I am excited to inspire support from those who also believe in the transformative power of the performing arts and the role that SOPAC continues to play in connecting audiences from New Jersey and beyond through world-class artistic offerings."
Jonathan's full bio can be viewed here.
SOPAC worked with retained executive search firm HC Smith, a leader in the arts industry, on the national search that led to Jonathan's hire.
Alongside Lauren and Jonathan, SOPAC recently promoted two individuals within and celebrated one position change: Dan Stankus was promoted to Senior Programming Manager, Katelyn Fatzler was promoted to Deputy Director of Development, and Rich Spector moved from his role as Special Events and Rentals Manager to the position of Production and Facilities Manager.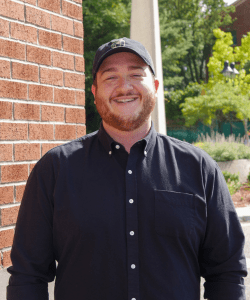 As Senior Programming Manager, Dan Stankus is charged to work closely with the newly established SOPAC Creative Community Brain Trust and Executive Director Stephen Beaudoin to bring radically creative transformational arts experiences to life across the SOPAC creative campus. With over a decade of live entertainment booking and production experience – including as a music booker for Jimmy Kimmel Live! and various American music festivals – Dan's background and commitment to inclusively excellent programming will power SOPAC's continued evolution and growth. Dan began working at SOPAC in the fall of 2021. Dan's full biography can be viewed here.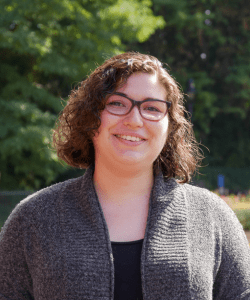 Prior to being promoted this spring to Deputy Director of Development, Katelyn Fatzler served as Acting Director of Development for SOPAC from September of 2022 to April of 2023, and has notched seven years of tenure at SOPAC, working across multiple departments and roles, including in Community Engagement and Audience Services before joining the Development department. As Deputy Director of Development, Katelyn is charged with helping SOPAC's individual, foundation, and corporate philanthropy programs to grow, and to be a key relationship manager helping individuals and organizations realize their philanthropic impact ideals through their support of SOPAC's mission and programs. Katelyn's full biography can be viewed here.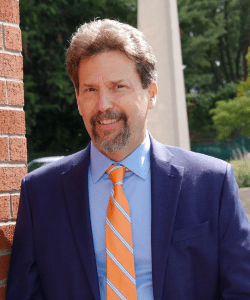 After six years of service as SOPAC's first-ever Special Events and Rentals Manager, helping to find and establish a robust program of rentals, partnerships, and special events for the institution, Rich Spector has now transitioned to the role of Production and Facilities Manager, working closely with SOPAC Director of Production and Facilities Rob Cruz to ensure the organization's entire creative campus and production services are truly best in class. The organization is now hiring for a new Special Events and Rentals Manager, the position posting for which can be found here; Rich's full biography can be viewed here.
Further explore SOPAC's leadership and staff here.