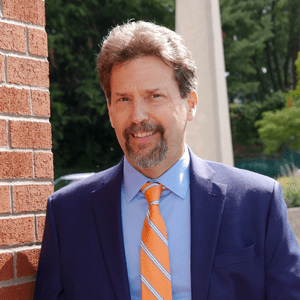 Facilities & Production Manager
Rich Spector was born to work in a theater. His first performance in front of an audience was in 6th grade when he was tasked by his teacher to put together a magic show for the younger grades. Theater has been in his blood ever since.
He earned a B.A. from Glassboro State College, now Rowan University, with a concentration in Radio/TV/Film Production and a minor in puppetry arts. After graduating, he spent the next 8 years working as a Production Assistant, Locations Scout, and Assistant Director on feature films and television shows shot on the streets and in the studios of NYC, while also pursuing any opportunity to perform.
Subsequently, while running the Nutley Chamber of Commerce, where he organized annual events for the township, he and his wife raised two daughters who also fell in love with the stage.
In 2022, Rich celebrated his 6th SOPAC employment anniversary as the Manager of Special Events and Rentals and has since been promoted to Facilities & Production Manager. Every day is a challenge and full of rewards.