As one of New Jersey's favorite performing arts centers, the South Orange Performing Arts Center (SOPAC) is thrilled to announce, "New Voices, New Visions," a new live arts series that offers audiences the opportunity to connect with exciting next-generation performers in music, musical theatre, and dance – all in the intimate, contemporary setting of SOPAC in downtown South Orange, New Jersey.
"One of our most important calls to action at South Orange Performing Arts Center is to foster radically inclusive, revolutionary creativity," says SOPAC Executive Director Stephen Beaudoin, who joined the organization in fall of 2022. "Our 'New Voices, New Visions' series brings exciting next-generation performers from across the country to SOPAC, connecting audiences with performers you want and need to know."
SOPAC's "New Voices, New Visions" series opens with two singers on the ascendant, widely acclaimed for their intensely personal songwriting and beautifully expressive voices: Jimmie Herrod and AKENYA.
"I couldn't be prouder than to kick off this new series with two singers that move me with their terrific songwriting and thrilling vocalism: the remarkable AKENYA on June 10, 2023, and America's Got Talent finalist Jimmie Herrod on March 25, 2023," Beaudoin continued.
"I've been following the artistry and careers of Jimmie Herrod and AKENYA for years, and I love that we're helping to expand their artistic reach and connect them with new audiences through this series. Jimmie and AKENYA, we can't wait to welcome you to SOPAC!"
"New Voices, New Visions" is presented in the beautifully intimate setting of the 439-seat SOPAC mainstage in the creatively kinetic South Orange/Maplewood community of northern New Jersey – just 25 minutes from midtown Manhattan, in the beautiful downtown Village of South Orange. You'll experience the joy of discovering new sounds and stories at SOPAC's "New Voices, New Visions" series through game-changing creative visions brought vibrantly to life by today's most compelling and unique performing artists in music, musical theatre, poetry, and dance.
Tickets go on sale beginning December 12, 2022 for this series, with new series artists added and announced.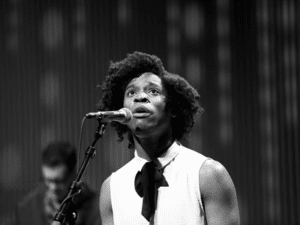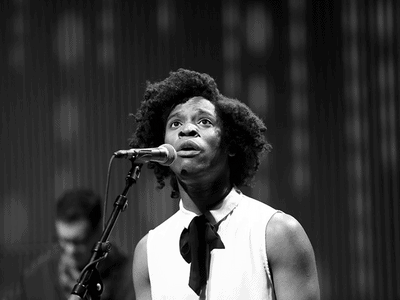 Straight from the finals of America's Got Talent and the national broadcast of the Joni Mitchell Songbook from the Kennedy Center, singer Jimmie Herrod's singular vocal power soars in his first New York/NJ area solo show of 2023. With a uniquely high voice that's been compared to the legendary Jimmy Scott, Herrod's covers of contemporary pop and R&B and his original songwriting – including selections from his just-released EP, "Elated" – will bowl you over with expressive talent. Also: Herrod returns to national television as a guest on America's Got Talent All Stars, starting January 20, 2023, again on NBC.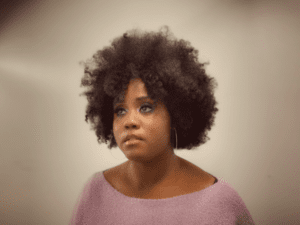 As the centerpiece of our first annual LGBTQ+ Pride weekend festival at SOPAC, we welcome "far-ranging sonic nomad" (Chicago Tribune), singer-songwriter AKENYA to SOPAC for her NJ and SOPAC debuts. In her decade-plus career, AKENYA has emerged as a songwriter and singer deftly moving among jazz, hip-hop, and R&B influences, including guest appearances with Chance the Rapper, Saba, Nubya Garcia, and many more. AKENYA anchors our first ever LGBTQ+ Pride weekend of events at SOPAC, which includes a Friday, June 9 comedy show (acts forthcoming!) and a Sunday, June 11 TONY Awards viewing party in the mainstage theatre.