Five individuals focus on a pillar of SOPAC's programming: Experiential and Immersive, Kids + Family, Broadway in Concert and New Musicals Development, Comedy, and Music
Today, the South Orange Performing Arts Center (SOPAC) unveiled their groundbreaking new programming model: the SOPAC Creative Community Brain Trust. Led by five industry experts, the Brain Trust will guide SOPAC toward inclusively excellent, radically creative, and community-powered programming.
Each expert focuses on a pillar of SOPAC's programming: for Experiential and Immersive, artist, performer and curator Adam Rei Siegel; for Kids + Family, Founding Mothers Founder Dr. Alissa D. Gardenhire; for Broadway in Concert and New Musicals Development, Dana Spialter & SOMA Stage; for Comedy, Comedian Liz Glazer; and for Music, bassist and producer Mike Griot.
"This moment for SOPAC is about radically reimagining our relationship with our regional community, and lifting up voices and visions to power transformational change," says SOPAC Executive Director Stephen Beaudoin. "These five individuals were selected for the SOPAC Creative Community Brain Trust to animate our community-powered programming.  Each bring a commitment to inclusive excellence, as well as significant industry and community capital to the assignment. Both individually and together, this Brain Trust will envision an ever more creative, community-centric, connected, and empathic northern New Jersey: with SOPAC as its central beating heart."
The SOPAC Creative Community Brain Trust was launched in the spirit of community curation, which is key to SOPAC's strategy to become north Jersey's destination live arts venue.  The five members work as individuals and as a collective to create and curate SOPAC experiences, artists, acts, and gatherings across the SOPAC campus in the creatively kinetic downtown Village of South Orange, including on the SOPAC mainstage, in the Loft at SOPAC, and additional spaces across the campus.
Sign-Up for Brain Trust Updates
As a producer of immersive experiences, Adam Rei Siegel is passionate about exploration through art. His events challenge audience members to expand their own artistic boundaries and create memorable experiences.
"I believe that talent can exist in all mediums and forms so my mission as a producer is to elevate non-traditional art forms so they can be appreciated at the same level critically and financially for all of those involved," Siegel said. "I hope to creatively combine my experiences to create memorable artistic experiences that are accessible."
Dr. Alissa Gardenhire hopes to foster community connection and safe spaces through family and children's events at SOPAC.
"I think the systems and rules that we operate within must serve our wellbeing, health, and humanity," Gardenhire said. "When we imagine new ways and move toward them, I believe the social impact and value to individuals and community is immeasurable."
Dana Spialter brings the South Orange Broadway community together through SOMA Stage, a creative home for local professional theater artists. Through the Creative Community Brain Trust, she hopes to bring something for every theater lover to the SOPAC stage.
"My work speaks to anyone who enjoys the theater," Spialter said.  "It could attract those looking for an evening out to be entertained, a place to escape, or to be artistically challenged."
Liz Glazer's loud and bold comedic style brings new acts to SOPAC that inspire community members.
"My work speaks to someone who's stuck in a job or life they don't love but don't know why, and they want to get out. Someone who's done everything they were supposed to and it leaves them feeling creatively unfulfilled but they don't know what to do next. Someone who's been taught logic but wants to feel," Glazer said.
As a longtime member of the SOPAC family, Mike Griot established SOPAC's "In the Loft" series, which allows audience members the chance to listen and connect with local artists at close range in the venue's intimate, accessible, and flexible upstairs Loft space.
"I am committed to creating unique, branded experiences through live music," Griot said. "Anyone who appreciates the precision, joy and spirit of live entertainment in its highest forms – regardless of genre will enjoy a music event at SOPAC.
Sign-Up for Brain Trust Updates
Read more about upcoming shows and experiences curated by Brain Trust members.
The 2023-24 season kicks off with SOPAC Homecoming Weekend on September 22-24, a celebration that highlights the performing arts center as the community's collective home. The weekend includes mainstage shows, family art-making, and more activities to be announced.
Experiential and Immersive curator Adam Rei Siegal is leading SOPAC's first-ever Halloween immersive experience on October 28, featuring spooky family-friendly fun in the daytime, and a fright-fest after dark, complete with haunted stories rooted in New Jersey folklore.
Additionally, SOPAC will soon announce the first annual SOMA backStage Reading Series in collaboration with SOMA Stage, supporting the development and reading of new theatrical works – both musicals and plays – written and performed primarily by South Orange/Maplewood writers, creatives, and performers. The first annual festival, led by Brain Trust member Dana Spialter and SOMA Stage, is scheduled for June 3-4, at SOPAC.  Stay tuned for more information to be announced on March 13, 2023.
Read more about the Creative Community Brain Trust members below.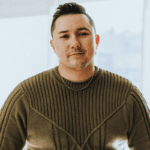 ADAM REI SIEGEL – Experiential & Immersive
Adam has curated immersive experiences at House of Yes, Public Hotel, Norwood Club, and Spring Studios. He is widely regarded in the industry as an artist, performer, curator, and producer working in the vanguard of experiential and immersive live performance. Based in Brooklyn, Adam is proud to be connected with the SOPAC regional community through this role.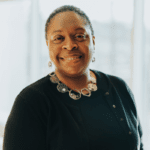 ALISSA GARDENHIRE – Kids + Family
Dr. Gardenhire started her career supporting social policy research at Harvard and MDRC. She is the founding executive of the South Orange/Maplewood branch of Best in Class Education, an organization dedicated to supporting all kids in achieving their fullest potential as learners and leaders. Her creative approach to community and change centers on breaking down paradigms and reconsidering norms.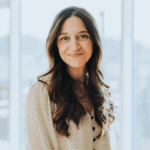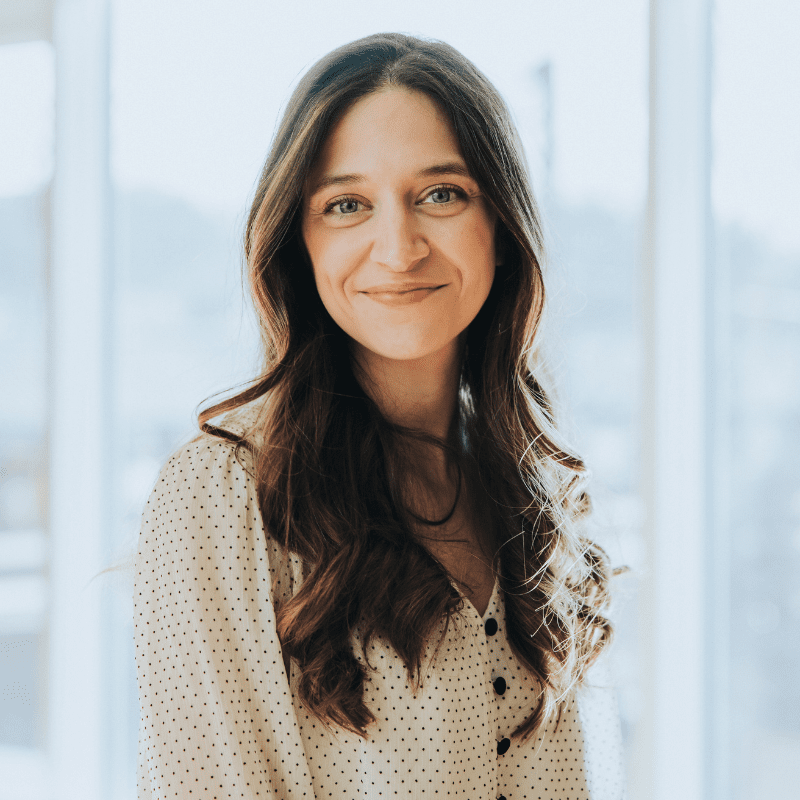 DANA SPIALTER & SOMA STAGE – Broadway in Concert + New Musicals Development
Dana aims to make her theater company SOMA Stage the hub of live theatre and the development of important new theatrical works in South Orange/Maplewood, Essex County, and beyond. Her experiences include Creative Coordinator to acclaimed Broadway producers Barry and Fran Weissler, and producer of Broadway talent at industry staples such as 54 Below and Webster Hall in New York City. She is a proud Maplewood resident.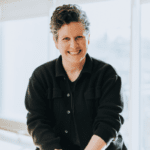 LIZ GLAZER – Comedy
Liz is an award-winning standup comedian, actor, and writer. She won first place in the Boston Comedy Festival and Ladies of Laughter of Competition and will be part of the upcoming HBO Women in Comedy Festival. Drawing from her own life as a lesbian, a rabbi's wife, and a former lawyer, Liz uses her self-proclaimed "loud, unsecretive, and bold" style to connect with all those who simply want to FEEL. Liz and her wife call West Orange home.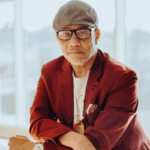 MIKE GRIOT – Music
An internationally sought-after bass player and producer, Mike has toured Europe and performed with the likes of Queen Latifah and Hezekiah Walker. Mike is proud to have founded SOPAC's "In the Loft" series, and served for many years as curator of our "Blues in the Loft" events. He received the 2014 HANDS Community Leadership Award. Mike is proud to call Orange Valley his home.