This award-winning adaptation of Hans Christian Anderson's beloved tale follows the dreams of a young girl who believes there is a better life waiting for her above the surface of the ocean. With stunning scenery and costumes, original songs and chart-topping hits, this show is an adventurous and delightful musical theatre experience.
Running Time: approximately 60 minutes
Recommended for ages 4-9.
Media Sponsor
Discover thousands of places to go and things to do for kids, teens and families with Kids' Guide NJ!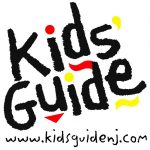 Two Ways to Save on Kids 'N Family Shows!
Become a Family-level Member or higher ($100+) for 2 FREE kids companion tickets plus more great benefits!
– OR –
Save 15% with code KID15 when you buy tickets for 2 or more performances on the same ticket order.
Kids 'N Family series discounts cannot be combined. Exclusions (Rockapella) may apply. All sales are final.
Covid-19 Precautions & Policies


Read our Covid-19 Precautions & Policies
Please know that SOPAC is dedicated to ensuring the health and safety of our entire community and we thank you in advance for reviewing our Covid-19 Precautions & Policies when planning your visit.
Questions? Contact the SOPAC Box Office at
(973) 313-2787 or boxoffice@SOPACnow.org
If you or a member of your party needs assistance, please notify SOPAC at the time your tickets are purchased. The SOPAC Box Office can be reached at (973) 313-2787.
May-June 2022 Digital Program