Friday, September 23 at 8PM
British Soulman James Hunter and his gritty, passionate, longstanding backing band bring you a sublime evening of no-nonsense Rhythm and Blues that has made the group a critical favorite and touring sensation.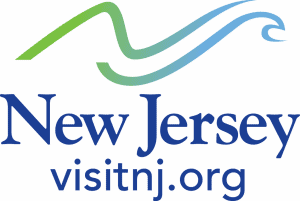 Supported in part by a grant from New Jersey Department of State, Division of Travel and Tourism.
James Hunter Six
The James Hunter Six are a Soul-Blues band from Essex, England, who've been touring and recording together for more than a decade. Their immediate, gritty sound provides the backing for their songwriter/guitar slinger namesake, whose weathered yet buttery smooth voice has made the group a critical favorite and a touring sensation. Given their intensity and virtuosity, no less than Allen Toussaint, Sharon Jones and Van Morrison have been counted as fans and shared stages with them.
Over the span of 30 years, James Hunter has worked on the railway, busked in the streets of London, provided backup vocals and guitar for Van Morrison, written scores of original songs and recorded some of the most original and honest Rhythm & Soul albums of the last two decades. He's also opened shows for Aretha Franklin, Etta James, Willie Nelson and Tom Petty as well as headlined clubs and theaters all over the world.
By 2006, Hunter was recognized with nominations for a Grammy Award ("Best Traditional Blues Album" for People Gonna Talk (Rounder)) and an American Music Award ("Best New/Emerging Artist"). He and his band then hit the road for a decade of extensive touring and recorded critically-acclaimed studio albums— The Hard Way (Hear Music), Minute by Minute (Fantasy), Hold On! (Daptone), Whatever it Takes (Daptone). By 2016, MOJO magazine had crowned him "The United Kingdom's Greatest Soul Singer."
​The band's newest sublime offering, Nick of Time is a shining example of how a master song-smith can continually draw fresh water from a bottomless well. In addition to the up-tempo, swinging R&B that has put The James Hunter Six on the map, Nick of Time explores so much more. The opening track and lead single, "I Can Change Your Mind", is a beautiful, mid-tempo rumba that tips the hat to the sound of many early King/Federal releases but executed with a vibrancy that propels the tune into the 21st Century. The lush arrangements on "Till I Hear it from You" and " He's Your Could Have Been" sound like lost tracks from an early '60s Burt Bacharach session. The straight forward soul of "Brother or Other" (whose timely message is only tantamount to its groove) and the sparse "Paradise for One" (that finds James channeling his innermost Nat King Cole), enrich the album with sounds one may not readily associate with James and Co. – culminating in James' most exciting full-length release to date.
SOPAC Member Discounts
$10 off tickets ($25 and up) for Benefactor, Impresario and Producer-level members ($900+)
$5 off tickets ($25 and up) for Advocate, Family, Ambassador and Champion-level members ($65-$500)
Covid-19 Precautions & Policies
Please know that SOPAC is dedicated to ensuring the health and safety of our entire community and we thank you in advance for reviewing our Covid-19 Precautions & Policies when planning your visit.
Read our Covid-19 Precautions & Policies
Questions? Contact the SOPAC Box Office at
(973) 313-2787 or boxoffice@SOPACnow.org
If you or a member of your party needs assistance, please notify SOPAC at the time your tickets are purchased. The SOPAC Box Office can be reached at (973) 313-2787.