Thursday, September 22 at 7:30PM
After a musical hiatus and period of profound self-reflection, singer-songwriter Kathleen Edwards triumphantly returns with her cloud-grazing voice, skilled strumming and Folk/Country music that confronts life's challenges yet finds the beauty in it all.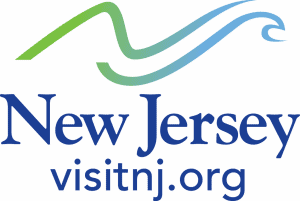 Supported in part by a grant from New Jersey Department of State, Division of Travel and Tourism.
Kathleen Edwards
"Her songwriting has a droll, observant and unsparing tone that is all her own…the conversational vernacular and emotional eloquence of a great short-story writer"—The New York Times

"Like Rosanne Cash, Edwards sings with a clear-eyed sincerity and a comforting steadiness"—The Philadephia Inquirer

"It's great to hear Edwards' soaring, rather angelicvoice again…such a beautifully strong instrument"—Glide Magazine

"An energetic guitarist and singer whose urgent vocals can cut to the heart or flash with sarcasm"—Associated Press
If you ask Kathleen Edwards, the best thing she ever did was quit.
By 2014, the singer-songwriter had released four studio albums and amassed widespread critical acclaim. She had been touring since the release of her 2012 album, Voyageur, and the prospect of returning home—only to start writing her way toward another album, and another tour—felt impossibly daunting. She put her guitar away, at least for awhile. She moved back to her hometown of Ottawa and settled down in Stittsville, an old village on the western edge of town. A running inside joke with bandmate Jim Bryson about opening a coffee shop and naming it "Quitters" became reality. For years, the only new music she heard was playing in the background while she served her regulars at the shop, where she slowly started to fall in love with music again.
"I had no desire to write, no desire to play," she says of what she refers to as her "working sabbatical." "It allowed me all the time and space I needed to even just enjoy listening to music again. There were so many times where, if I was thinking about my own writing or playing, my heart just wasn't in it. Opening a cafe gave me such a clean break from the weight of what I was carrying, I worked my ass off building a shop, I didn't have to be 'just a singer' anymore."
But in 2018, she received an unexpected phone call that changed that. Maren Morris, a longtime fan, invited her to Nashville for a songwriting session. Edwards accepted, and "Good Woman," their collaboration, wound up on Morris' 2019 album, GIRL. "It reminded me that writing and creating music is entirely my wheelhouse, and it was so easy to just jump back in and do that," she says of her fortuitous time in Nashville. "Funny enough, the third person in the room for those two days was Ian Fitchuk, and [we] ended up starting the process of producing a record."
Edwards made her long-anticipated return to music with Total Freedom, her fifth studio album in August 2020. Written and recorded in Canada and Nashville with longtime collaborator/guitarist, Jim Bryson, and Grammy-winning songwriter/producer, Fitchuk, Total Freedom is both a return to form and a "hard reset," one that empowered Edwards to write and perform entirely on her terms.
"I didn't want to write songs that were going to keep me in a dark place on stage every night," she says. "I didn't have to carry a lot of the pressure of whatever course I was on previously… There's a pressure sometimes to keep that ball rolling, and that's what was so freeing about stopping altogether. I have this whole other experience now that grounded me and helped me rebuild my relationship with myself, and writing music. I'm entirely in control and deciding what my course of action is."
Opening Artist: Matt Sucich
Matt Sucich writes songs mostly with a pen and sings them, always, with his mouth. His last name is pronounced "Sue-Sitch" and his latest LP is called Don't Be so Hard on Yourself, and features performances from long-time collaborators, friends, and bandmates, including a guest appearance from Adam Duritz of Counting Crows. Tracked over the summer of 2020 in Brooklyn, NY, with co-producer and engineer, Jeff Fettig, Sucich's lyrics are front-and-center in a mostly hushed production from the storytelling of the opening track, "Make Peace" to the vignettes of the album closer, "New Normal."
On the road, Sucich most recently spent summer 2021 supporting Counting Crows across the U.S. on their Butter Miracle Tour. Matt has also performed at Willie Nelson's Heartbreaker Banquet in Luck, TX, Firefly Music Festival in Dover, DE, Bonnaroo Music and Arts Festival in Manchester, TN and Newport Folk Festival in Newport, RI. It's possible you've heard Sucich on the radio, including NYC's WFUV, WXPN in Philadelphia, and Nashville's Lightning 100.
"Matt Sucich is my favorite New York songwriter. There's something quintessentially NY school about him. I love the way he writes, the detail of it, and the effortless brilliance of his guitar playing."—Adam Duritz, Counting Crows
SOPAC Member Discounts
$10 off tickets ($25 and up) for Benefactor, Impresario and Producer-level members ($900+)
$5 off tickets ($25 and up) for Advocate, Family, Ambassador and Champion-level members ($65-$500)
Not a Member? Join Today!
Covid-19 Precautions & Policies
Please know that SOPAC is dedicated to ensuring the health and safety of our entire community and we thank you in advance for reviewing our Covid-19 Precautions & Policies when planning your visit.
Read our Covid-19 Precautions & Policies
Questions? Contact the SOPAC Box Office at
(973) 313-2787 or boxoffice@SOPACnow.org
If you or a member of your party needs assistance, please notify SOPAC at the time your tickets are purchased. The SOPAC Box Office can be reached at (973) 313-2787.
Media Sponsor WFUV: