Saturday, December 16 at 1PM
About Frosty: A Musical Adventure
A young orphan named Billy discovers magic in a stolen hat, and when he places the hat on a snowman's head, that snowman comes to life! Can Frosty help Billy find his real family in time for Christmas? Join them on a thrilling quest through New York City as they discover that the real magic of the Season is Love.
Running Time: approximately 60 minutes
Recommended for ages 5-11
About the Barter Players
The Barter Players are a group of professional artists who perform world-class theatre for young people. They believe in theatre that awakens the imaginations of the most exciting, most participatory audience in the world: kids. Barter Player performances focus on what brings out bravery in everyone, and their shows never talk down to the audience. Because of their fierce theatricality, no-holds-barred acting, and faithfulness to the best stories ever written, they have a following among both children and adults alike. The child in all of us deserves wild adventure, incredible story, and the excitement of live theatre so close you can reach out and touch it.
Two Ways to Save on Kids + Family Shows!
Become a Family-level Member or higher ($100+) for 2 FREE kids companion tickets plus more great benefits!
– OR –
Save 15% with code KID15 when you buy tickets for 2 or more performances on the same order.
Kids + Family series discounts cannot be combined. Exclusions may apply. All sales are final.
SOPAC Member Benefits
Member Pre-Sale: Monday, July 24 at 12PM
General Public On Sale: Wednesday, July 26 at 12PM
Member Discounts: Members at the Advocate Level or higher ($65+) will receive a discounted ticket price.
Not a Member? Join Today!
Kids + Family Series Presenting Sponsor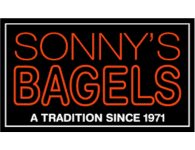 Accessibility & Accommodation
If you or a member of your party needs assistance, please notify SOPAC at the time your tickets are purchased. Contact the SOPAC Box Office at (973) 313-2787 or boxoffice@SOPACnow.org.