Friday, September 30 at 8PM
The Delfeayo Marsalis Quintet performance scheduled for Friday, September 30 has been canceled.
If you already purchased tickets to this show, we hope you will consider exchanging your tickets to a different Jazz show.
Questions? Contact us at (973) 313-2787 or boxoffice@SOPACnow.org.
Acclaimed trombonist, composer and producer Delfeayo Marsalis is known for his "technical excellence, inventive mind and frequent touches of humor" (Los Angeles Times). A New Orleans native, he is the brother of renowned trumpeter Wynton Marsalis.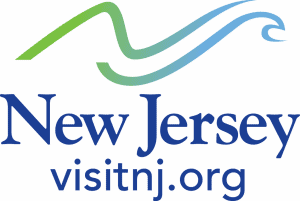 Supported in part by a grant from New Jersey Department of State, Division of Travel and Tourism.
Delfeayo Marsalis
"Technical excellence, inventive mind and frequent touches of humor"—Los Angeles Times

"One of the best, most imaginative and musical of the trombonists of his generation"—San Francisco Examiner
An acclaimed trombonist, composer, and producer, Delfeayo Marsalis has also dedicated his prolific career to music theatre and education. Along with the Marsalis family of musicians, including his father Ellis, the artist was destined for a life in music.
Marsalis has toured internationally with jazz legends such as Ray Charles, Art Blakey, Max Roach, Elvin Jones and Slide Hampton, as well as leading his own groups.
At the age of 17, Marsalis began his career as a producer and to date has produced over 120 recordings, garnering one Grammy award and several nominations.
In 2008, he formed the Uptown Jazz Orchestra, a highly entertaining ensemble that focuses on maintaining important Jazz traditions such as riff playing, New Orleans polyphony and spontaneous arrangements.
In January 2011, Delfeayo and the Marsalis family (father Ellis and brothers Branford, Wynton, and Jason) earned the nation's highest jazz honor – a National Endowment for the Arts Jazz Masters Award.
In 2000, Delfeayo also formed the Uptown Music Theatre, a non-profit organization that empowers youth through musical theatre training. He has written sixteen musicals to date focused on uniting the community. In addition, he has composed over 90 songs that help introduce kids to Jazz through musical theatre and has reached over 5,000 students nationally with his Swinging with the Col School soft introduction to Jazz workshops.
Marsalis has a dual Bachelor's degree in Music performance and Production from Berklee College of Music, and a Masters in Jazz Performance from the University of Louisville. A Doctorate has also been conferred from the New England College.
SOPAC Member Discounts
$10 off tickets ($25 and up) for Benefactor, Impresario and Producer-level members ($900+)
$5 off tickets ($25 and up) for Advocate, Family, Ambassador and Champion-level members ($65-$500)
Not a Member? Join Today!
Covid-19 Precautions & Policies
Please know that SOPAC is dedicated to ensuring the health and safety of our entire community and we thank you in advance for reviewing our Covid-19 Precautions & Policies when planning your visit.
Read our Covid-19 Precautions & Policies
Questions? Contact the SOPAC Box Office at
(973) 313-2787 or boxoffice@SOPACnow.org
If you or a member of your party needs assistance, please notify SOPAC at the time your tickets are purchased. The SOPAC Box Office can be reached at (973) 313-2787.
Media Sponsor WFUV: