Available on demand through March 31
Support SOPAC by purchasing your at-home-access to this film through the SOPAC website! A portion of the proceeds will benefit SOPAC if the point of sale is initiated here.
Want to directly support SOPAC? We still need your help covering operational costs until we can fully reopen. Click here to make a donation to SOPAC. 
With unfettered access to the Zappa family trust and all archival footage, ZAPPA explores the private life behind the mammoth musical career that never shied away from the political turbulence of its time. Alex Winter's assembly features appearances by Frank's widow Gail Zappa and several of Frank's musical collaborators including Mike Keneally, Ian Underwood, Steve Vai, Pamela Des Barres, Bunk Gardner, David Harrington, Scott Thunes, Ruth Underwood, Ray White and others.
Official Selection
2020 SXSW – World Premiere
2020 CPH:DOX
Director's Statement – Alex Winter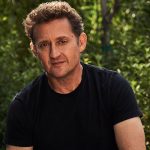 It seemed striking to me and producer Glen Zipper that there had yet to be a definitive, all-access documentary on the life and times of Frank Zappa. We set out to make that film, to tell a story that is not a music doc, or a conventional biopic, but the dramatic saga of a great American artist and thinker; a film that would set out to convey the scope of Zappa's prodigious and varied creative output, and the breadth of his extraordinary personal and political life. First and foremost, I wanted to make a very human, universal cinematic experience about an extraordinary individual.
What helped make this vision possible was Gail Zappa granting us exclusive access to Zappa's vault; a vast collection of his unreleased music, movies, incomplete projects, unseen interviews and unheard concert recordings. With this wealth of material, and the minimal addition of present-day interviews with Frank's closest friends and musical collaborators, we built a narrative that is both intimate and epic in scope.
But before we could set about making the film, we needed to preserve a great deal of material from the vault that was deteriorating and in great danger of being lost forever. So we created a crowdfunding campaign, and were lucky to break funding records for a documentary related project. And thus began an exhaustive, two year mission to preserve and archive the vault materials. When this was completed, we set about making the film.
Frank Zappa was not only a creative genius, but also a great and eloquent thinker who articulated the madness of his times with extraordinary clarity and wit. A legitimate maverick who lived and worked amongst other extraordinary people in historic times. Ultimately, ZAPPA is not a retro trip into the past, but a thoroughly modern exploration of a man whose worldview, art and politics were far ahead of their time, and profoundly relevant in our challenging times.
Movie Rental Details
$12 Rental Fee – After "unlocking" a purchase, you'll have 30 days to start watching. Once you begin, you'll have 72 hours to finish watching.
Virtual Cinema Information
This film is available to rent and screen through a platform called Eventive.
Have questions? Need help?
Click here to visit the Eventive help page.