Monday, April 29 at 6:30PM
A crescendo of Spanish romance will soon descend upon the SOPAC Loft with Savor the Arts – El Segundo Plato. Several food and beverage purveyors will be on hand to share NJ's finest Latin-themed offerings.
Chef Angel Leston will host the opening tapas. International paella chef champions Paco Rodiño-Vives and Manolo Rey along with their entourage will then deliver the second course in a traditional Valencia paella procession. Expect to learn some of their closely guarded and award-winning paella secrets. Toni Messina and Ivan Max will serve up a taste of flamenco and Spanish guitar to add even more spice and romance to the evening. Bring your castañedas and dancing shoes – and be ready to take a flamenco turn with Toni!
Fancy yourself a flan expert? Try your hand at our homemade flan contest – to be judged by our seasoned chefs. Local acclaim and two tickets to a SOPAC event are yours if you win. Check-in your 8" baking dish entry on arrival; we'll take it from there.
Epicurean Expectations
An irresistible tapas course of small bites– beef, fish and veggie empanadas, tortillas, and croquetas, accompanied by fresh anchovies, pimentos, olives, and jamón; Spanish queso and breads; and lovely ensalada greens. Make sure to leave room for the paella!
A second course of traditional Valencian Paella featuring chicken, rabbit, bomba rice, three beans, and rosemary; Fiduea (Pasta Paella) featuring seafood and fideos and paella verdura featuring porcini mushrooms, olives, peppers, Bomba rice, and pignola nuts.
Each of these and other delectable menu items will be well paired with sangria, wine, and beer to cool that fired up Spanish palate. Wine enthusiast Hank Zona returns to keep the evening – and the libations – flowing and to guide you through the pairings.
Tickets
Tickets are $70. Buy tickets early to this exciting culinary adventure which includes the tapas, paella, libations and sweets to cap it all off. Buy your tickets soon – capacity is limited.
Flan Contest
As a Savor the Arts – El Segundo Plato ticket buyer you may also participate in a "Flan to Remember" contest!
Contest rules:  Please bring a minimum, 4 portion flan or four mini flans, ready to be displayed and tasted by our guest chefs and two other judges from our audience. Flan must be homemade. Please bring a printed  list of your ingredients. Contest participants will be judged on flavor, texture, and presentation. The sky is the limit!
There will be a sign in sheet at the event check- in table. Contest participants will be given a number to identify your flan. A prize of two tickets to an upcoming SOPAC show and complimentary drinks will be awarded to the winner.
Good luck to all of our Flan chefs!
Muchas Gracias
This event has been generously sponsored by Kris Ohleth of Garden State Kitchen, Benjamin "Ben" Garrison at Coldwell Banker Residential Brokerage and Ray & Nancy Painter at Edible Jersey.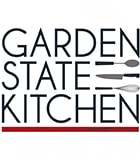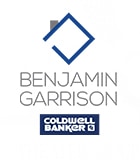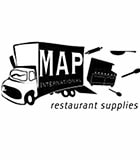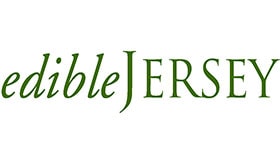 Sponsors and Talent
Kris Ohleth founded Garden State Kitchen – a kitchen incubator that provides an ecosystem of support services for culinary entrepreneurs. GSK rents commercial kitchen space, stores dry/cold/frozen goods, hosts events and cooking classes, and so much more.
Benjamin "Ben" Garrison is a local Coldwell Banker Residential Brokerage real estate agent. His people skills help his clients achieve their real estate goals; his years working in the music world make him a perfect match for SOPAC, and Savor.
MAP Restaurant Supplies is a proud family run Restaurant Equipment and Supply Dealership serving the food and hospitality industry for over twenty years. As a MAP customer, you'll become a member of the family. Our sales professionals assist you through the buying experience, helping to ensure that it is as hassle-free as possible. Whether your needs are new or used commercial restaurant equipment, equipment parts, pots / pans, china, small wares, tables and seating or any form of disposable product, MAP has a wide product array from which to choose.
Edible Jersey tells the story of food, from source to table. Published bi-monthly (six times per year), the publication spotlights the growers, producers, retailers, artisans, chefs, home cooks, and others who energize our community with authentic, regionally-based food choices.
Inspired by his his father who worked as a chef on a prestige fishing boat and his mother, an accomplished baker, Chef Angel Leston created Casa d'Paco. Chef Leston serves his patrons an original and delicious culinary experience – with old-school hospitality and raw, authentic food.
Chefs Frank "Paco" Rodiño of South Orange and Manuel "Manolo" Rey of Cranford are internationally recognized paella chefs who learned traditional methods from their parents, aunts, and uncles.
Antonia (Toni) Messina and guitarist Ivan Max hail from Viva Flamenco, a New Jersey based flamenco company that has performed at theaters, festivals, restaurants, clubs and private parties throughout the North East.