Wednesday, October 25 at 7:30PM
SOPAC is proud to sponsor this townhall discussion with the SOMA Police Chiefs and to give the community the opportunity to learn about and engage with their leaders of law enforcement.  Led by moderator and attorney, James H. Davis III, this will be a robust discussion about how the South Orange-Maplewood Police Chiefs Morillo and Sally view modern community policing in SOMA and New Jersey. Following the moderated discussion, the audience and community members can engage in their own Q&A session with chiefs.
About Maplewood Police Chief Albert F. Sally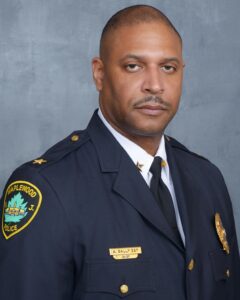 Chief Sally has been with the Maplewood Police Department for the last 22 years, rising through the ranks from Patrolman Sally to second in command, to first in command. Chief Sally accepts and renews his daily goal of protecting and serving the citizens of Maplewood, and the community at large, as well as contributing to many other community endeavors and efforts of safekeeping.
Chief Sally is a native son of New Jersey and a seasoned local. Upon graduation from Summit High School, Chief Sally attended Kean University, graduating with an undergraduate degree in Criminal Justice. After a brief tenure with the Division of Youth and Family Services, Chief Sally pursued his lifelong passion of joining with his brothers and sisters in law enforcement.
With the Maplewood Police Department, Chief Sally worked as a School Resource Officer, Detective, and Patrol Sergeant before becoming Detective Sergeant of the Youth Aid Bureau, investigating juvenile crime and serving as a liaison to local schools.  From the position of Detective Sergeant, Chief Sally was promoted to Lieutenant, making him, the highest ranking African American officer, in the Maplewood Police Department's history.  From a Lieutenant, Chief Sally was promoted to Captain, in an administrative role, before shortly, being promoted to the position of Deputy Chief and then assuming the top role as Maplewood's first African American Chief of Police.
Under Chief Sally's guidance, the department has expanded its opportunities to include a more diversified workforce of women and minorities. Chief Sally, continues to serve, foster and embrace alternative policing initiatives, to improve relationships and reduce incidents of force, needing police attention and de-escalation.
About South Orange Police Chief Ernesto Morillo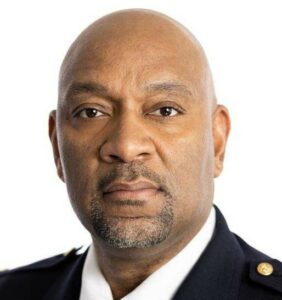 Chief Morillo began his law enforcement career as a Corrections Officer in Essex County in 1996.  He joined the South Orange Polic Department in 2005 as an officer, became a Detective in the Criminal Investigations Unit in 2013, we promoted to Sergeant in 2016, and rose to the rank of Lieutenant and Shift Commanders in 2019.  He is responsible for developing a standardized comprehensive training program for all newly graduated officers and is currently working towards an Ed.D. in Leadership, Management, and Policy at Seton Hall University.
Chief Morillo is known throughout the community for his work with youth and families.  He is an instructor at the Junior Police Academy, participates in the Community Police Collaborative, and championed the Village's Community Care and Justice initiative.
"I believe that as police officers, we are more guardians than warriors," says Morillo.  "We need to be able to listen and learn from our community, align our common goals, and have the flexibility to adapt to changing needs. Integrity, professionalism, and compassion should be easily identifiable in every officer privileged enough to wear a badge.  South Orange Police stands on a strong foundation of young, dedicated individuals, and I intend to create an environment where they can be successful by providing opportunities where they can excel and be their most authentic selves."
Chief Morillo is married with three children and is a long time Essex County resident.  He is the son of Elena and Ernesto Morillo who immigrated here from the Dominican Republic and is the youngest of five children.  He is a member of Samson #66 Masonic Lodge P.H.A. and is a Life Member of Alpha Phi Alpha Fraternity, Inc.  Chief Morillo is serving as the first Afro-Latino Chief in the history of the South Orange Police Department.
Accessibility & Accommodation
If you or a member of your party needs assistance, please notify SOPAC at the time your tickets are purchased. Contact the SOPAC Box Office at (973) 313-2787 or boxoffice@SOPACnow.org.