Saturday, September 10 at 7PM
Dubbed the King of Balladeers, Peabo Bryson is a two-time Grammy-winning vocalist known for his hit song, "Tonight, I Celebrate My Love" with Roberta Flack. This legendary voice of love offers a timeless mix of Pop, Soul and R&B as only he can.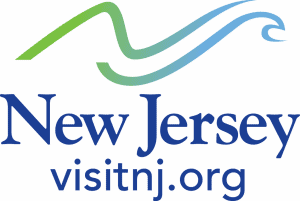 Supported in part by a grant from New Jersey Department of State, Division of Travel and Tourism.
Peabo Bryson
"With youthful good looks and a relaxed, almost conversational vocal style, Bryson is unabashedly a romantic balladeer, wooing female listeners much as R&B idols did in the fifties, but in a reverent, subtle way." (Mike Kirkeby of Rolling Stone)

Bryson is the "Pavarotti of soul singers"(music critic Jon Pareles of The New York Times)
Peabo Bryson has established a career as one of the premier male vocalists in contemporary music of the last quarter century. Possessing a beautifully rich, almost operatic voice, this two-time Grammy Award-winner has survived and prospered despite the passage of time and changes in popular musical trends.
With twenty albums to his credit, Bryson has enjoyed an unprecedented, across-the-board level of international success. Bryson has the distinction of being the first artist in music history to have separate records topping four different charts.
Bryson's family instilled in him a love for music. "My mother was a serious music lover. Whenever there was somebody great in town, she'd drag us along to catch their act. I have seen most of the greats of that period – Sam Cooke, Little Richard and even Billie Holiday. Sam Cooke was a great influence on me. His voice had a pure quality – straight from-the-heart."
"I think the sensitivity in my songs stems from my early childhood. I was raised by women – my grandmother, until she died, and my mother. My grandmother was a woman who lived and loved with incredible passion."
Peabo began singing at age 14 as a star of the traveling revue Al Freeman & The Upsetters. Two years later in 1968 he left home to tour the now-famous Southern "chitlin' circuit" with another local band, Moses Dillard and the Tex-Town Display, gaining the experience that would help prepare him for a solid career as a recording artist and entertainer.
In 1989, his album All My Love earned him his first R&B #1 single with a remake of the late Al Wilson's "Show & Tell" (a song he proudly keeps the torch lit for in all of his shows). He hit the R&B chart-top a second time with the smash "Can You Stop The Rain." The single won Bryson a 1991 Grammy nomination for best R&B vocal performance by a male, as did "Lost in the Night" in 1992.
But it was two songs for Disney animated films that earned Bryson his two Grammys. The first was 1991's "Beauty and the Beast" with international pop singer Celine Dion, which was a #1 pop hit. The very next year, Bryson struck gold again receiving another Grammy for "A Whole New World (Aladdin's Theme)" from Aladdin which he performed with Regina Belle.
Since these milestones, he has been even more sought after as a guest vocalist and duet partner, resulting in his collaborations with Tony Award-winner Lea Salonga, Melissa Manchester and Kenny G. In June of 1993, Bryson sold out seven consecutive shows at Radio City Music Hall.
Demonstrating his skills as an actor, he appeared in the lead role for the touring production of the Tony Award-winning Raisin (based on Raisin In The Sun) and in the role of The Wizard in a touring company of The Wiz.
In late 2005 Peabo released Live In Concert: Ladies' Request in association with Time-Life, for whom he has been the spokesman for their Soul retrospective collection. Live In Concert is an excellent collection that covers many of Bryson's biggest hits, and shows that his voice is still as strong and smooth as ever; to date it has sold over 3 million copies.
Bryson is, at his intimate best, a legendary vocalist offering a timeless mix of Pop and Soul as only he can. Bryson has amassed a loyal fan base, critical acclaim and an avalanche of awards by being one of the "truly best friends" a song could ever have. He is in a class of his own.
SOPAC Member Discounts
$10 off tickets ($25 and up) for Benefactor, Impresario and Producer-level members ($900+)
$5 off tickets ($25 and up) for Advocate, Family, Ambassador and Champion-level members ($65-$500)
Covid-19 Precautions & Policies
Please know that SOPAC is dedicated to ensuring the health and safety of our entire community and we thank you in advance for reviewing our Covid-19 Precautions & Policies when planning your visit.
Read our Covid-19 Precautions & Policies
Questions? Contact the SOPAC Box Office at
(973) 313-2787 or boxoffice@SOPACnow.org
If you or a member of your party needs assistance, please notify SOPAC at the time your tickets are purchased. The SOPAC Box Office can be reached at (973) 313-2787.
Media Sponsor WFUV: