Sunday, June 19 at 7:30PM
Legendary songwriter Nick Lowe is widely known for such hits as "Cruel to Be Kind" and "(What's So Funny 'Bout) Peace, Love and Understanding." Since 2014, Lowe has toured around the world on a wave of Surf-Rock with the Lucha Libre Mexican wrestling masked instrumental heavy hitters, Los Straitjackets.
Nick Lowe
Nick Lowe has made his mark as a producer (Elvis Costello-Graham Parker-Pretenders-The Damned), songwriter of at least three songs you know by heart, short-lived career as a pop star, and a lengthy term as a musicians' musician. But in his current 'second act' as a silver-haired, tender-hearted but sharp-tongued singer-songwriter, he has no equal.
Starting with 1995′s The Impossible Bird through to 2011′s The Old Magic, Nick has turned out a fantastic string of albums, each one devised in his West London home, and recorded with a core of musicians who possess the same veteran savvy. Lowe brings wit and understated excellence to every performance, leading Ben Ratliff of The New York Times to describe his live show as "elegant and nearly devastating."
Lowe's new 4 song EP Tokyo Bay features Los Straitjackets as his backing band
Los Straitjackets
Los Straitjackets are the leading practitioners of the lost art of the guitar instrumental. Using the music of the Ventures, The Shadows, and with Link Wray and Dick Dale as a jumping off point, the band has taken their unique, high energy brand of original Rock & Roll around the world. Clad in their trademark Lucha Libre Mexican wrestling masks, the "Jackets" have delivered their trademark guitar licks to 16 albums, thousands of concerts and dozens of films and TV shows.
Their most recent album What's So Funny 'Bout Peace Love & Los Straitjackets consists of instrumental covers of Nick Lowe Songs.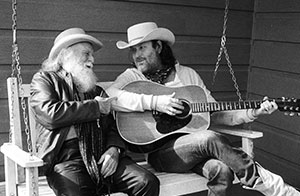 Opening Artist: Tommy McLain + CC Adcock
With his gutsy blend of rockabilly and Cajun music, Tommy McLain helped to lay the foundation of Louisiana's swamp pop tradition. The writer of more than 150 songs, McLain is best known as the writer of Freddy Fender's hit, "If You Don't Love Me Alone (Leave Me Alone)," and the performer of a swamp pop version of "Sweet Dreams." Being raised in southwest Louisiana with zydeco bursting out of every juke joint has given C.C. Adcock a different take on standard four-bar blues. The Lafayette-raised Adcock, a guitarist, singer, and songwriter, doesn't play straight-ahead blues; his music is heavily laden with unconventional blues-rock melodies and zydeco rhythms.
SOPAC Member Discounts
$10 off tickets ($25 and up) for Benefactor, Impresario and Producer-level members ($900+)
$5 off tickets ($25 and up) for Advocate, Family, Ambassador and Champion-level members ($65-$500)
Covid-19 Precautions & Policies


Read our Covid-19 Precautions & Policies
Please know that SOPAC is dedicated to ensuring the health and safety of our entire community and we thank you in advance for reviewing our Covid-19 Precautions & Policies when planning your visit.
Questions? Contact the SOPAC Box Office at
(973) 313-2787 or boxoffice@SOPACnow.org
If you or a member of your party needs assistance, please notify SOPAC at the time your tickets are purchased. The SOPAC Box Office can be reached at (973) 313-2787.gital Program
May-June 2022 Digital Program