Wednesday, April 13 at 7:30PM
Embark on a psychedelic musical journey with Melvin Seals & JGB as they perform a blend of Rock, Gospel, Soul and Rhythm and Blues. Melvin is most revered for his 18 years with the Jerry Garcia Band playing his powerful, high-spirited, Hammond B-3 organ and keyboards.
Melvin Seals & JGB
Melvin Seals has been a powerful presence in the music industry for over 30 years with a long-established reputation as a performer, recording artist and producer. Melvin is most revered for his powerful, high-spirited, Hammond B-3 organ, and keyboards in the Jerry Garcia Band. Melvin spun his B-3 magic with the Jerry Garcia Band for 18 years and in doing so helped pioneer and define what has now become "Jam Band Music." From Blues to Funk to Rock to Jazz, Melvin Seals serves up a tasty mix with a little R&B and Gospel thrown in to spice things up.
Melvin and JGB bring an intuitive, expressive style, soul, spontaneity and remarkable chops to the table. John Kadlecik on lead guitar and vocal duties, John-Paul McLean's savory bass, Jeremy Hoenig on the drums and, of course, a heapin' helpin' of the wizard's magic on Hammond B-3 Organ and keyboards. Their chemistry is the focus from which they create a spontaneous and high art where the sky is the limit musically. They offer an exciting, often psychedelic musical journey that changes nightly and keeps the audience dancing and smiling (and some staring in amazement) for hours.
Adding his Rock/Gospel/Soul/Rhythm and Blues touch with his funky style of playing, no wonder Jerry nicknamed Melvin "Master of the Universe." Melvin continues to treat music lovers to his unique brand of melodic flavor with JGB. Come see and hear for yourself!
Melvin Seals – Hammond B3 Organ, Keyboards & Vocals
John Kadlecik – Electric Guitar & Lead Vocals
John-Paul McLean – Bass
Jeremy Hoenig – Drums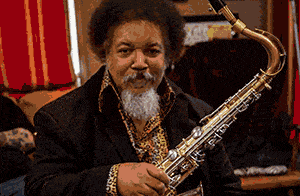 Special Guest: Ron Holloway
An excellent tenor saxophonist with an open mind who is best-known for his hard bop-oriented performances and recordings, Ron Holloway started playing music in the seventh grade. He worked in R&B and funk bands early on, and sat in with such players as Sonny Rollins, Freddie Hubbard, and Dizzy Gillespie. After playing with Gil Scott-Heron during 1981-1988, Holloway (sounding a bit like Stanley Turrentine) was in Dizzy Gillespie's last band (1989-1992). He has recorded several albums as a leader for Milestone.
SOPAC Member Discounts
$10 off tickets ($25 and up) for Benefactor, Impresario and Producer-level members ($900+)
$5 off tickets ($25 and up) for Advocate, Family, Ambassador and Champion-level members ($65-$500)
Covid-19 Precautions & Policies

Read our Covid-19 Precautions & Policies
Please know that SOPAC is dedicated to ensuring the health and safety of our entire community and we thank you in advance for reviewing our Covid-19 Precautions & Policies when planning your visit.
Questions? Contact the SOPAC Box Office at
(973) 313-2787 or boxoffice@SOPACnow.org
If you or a member of your party needs assistance, please notify SOPAC at the time your tickets are purchased. The SOPAC Box Office can be reached at (973) 313-2787.