Sunday, September 11 at 7:30PM
Comedian Maria Bamford is revered for her deeply personal comedy about mental illness as well as her dead-on impressions. Stephen Colbert called her his "favorite comedian on earth" and Judd Apatow said she is "the funniest woman in the world." Maria is the first female comic to have two half-hour Comedy Central Presents specials.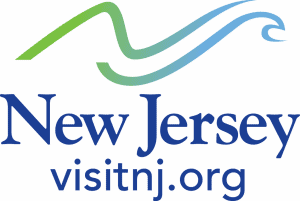 Supported in part by a grant from New Jersey Department of State, Division of Travel and Tourism.
Maria Bamford
Maria Bamford is revered for her deeply personal and experimental comedy about mental illness. She starred in the surreal, semi-autobiographical Netflix comedy series Lady Dynamite, about a comedian who suffers a nervous breakdown, and is the star of three unconventional hour-long stand-up specials: Weakness is the Brand, Old Baby and Maria Bamford, the special, special, special! Maria was the first female comic to have two half-hour Comedy Central Presents specials and starred alongside Patton Oswalt, Zach Galifianakis and Brian Posehn in the Comedy Central series The Comedians of Comedy and Netflix's Comedians of Comedy: The Movie. She also created and starred in the cult hit web series The Maria Bamford Show, in which she plays all the characters.
Maria is often recognized for her prolific voiceover work, including characters on Big Mouth, BoJack Horseman, Summer Camp Island, Adventure Time, Talking Tom and Friends, Bob's Burgers, Legend of Korra, Puss in Boots, CatDog and PBS's Emmy-winning series Word Girl. She also stars as Tilly Mulch in Team Coco's scripted podcast Frontier Tween. Maria played DeBrie Bardeaux on Netflix's Arrested Development and recurred on the ABC hit series Fresh off the Boat. She is the 2014 winner of the American Comedy Award for Best Club Comic. Maria's late night appearances include CONAN, The Tonight Show, The Late Show with Stephen Colbert and Late Night with Seth Meyers.
Opening Artist: Liz Glazer
LIZ GLAZER is a standup comedian who used to be a tenured law professor, a job she is slowly recovering from. Liz is a recent first place winner of the Boston Comedy Festival and the Ladies of Laughter Competition, and was also featured in an article about her comedy in the Wall Street Journal, the premier publication about what is funny. Liz used to live in Gaslight Commons which is essentially IN the South Orange Performing Arts Center. She's particularly thrilled to be here tonight so she can pick up the phone charger she left in her former apartment from the Leasing Office.
SOPAC Member Discounts
$10 off tickets ($25 and up) for Benefactor, Impresario and Producer-level members ($900+)
$5 off tickets ($25 and up) for Advocate, Family, Ambassador and Champion-level members ($65-$500)
Not a Member? Join Today!
Covid-19 Precautions & Policies
Please know that SOPAC is dedicated to ensuring the health and safety of our entire community and we thank you in advance for reviewing our Covid-19 Precautions & Policies when planning your visit.
Read our Covid-19 Precautions & Policies
Questions? Contact the SOPAC Box Office at
(973) 313-2787 or boxoffice@SOPACnow.org
If you or a member of your party needs assistance, please notify SOPAC at the time your tickets are purchased. The SOPAC Box Office can be reached at (973) 313-2787.