Thursday, October 20 at 5PM
Join us as we ignite SOPAC's next adventures!
SOPAC's new Executive Director Stephen Beaudoin is thrilled to join our creatively kinetic community.
Join him and many more friends for a celebration as we ignite our next adventures together in the Loft at SOPAC.
The event will include special pop-up performances from Broadway veteran Darius de Haas, journalist Budd Mishkin and others.
Complimentary snacks and sips. 
This event is free and open to the public, but space is limited so RSVP now!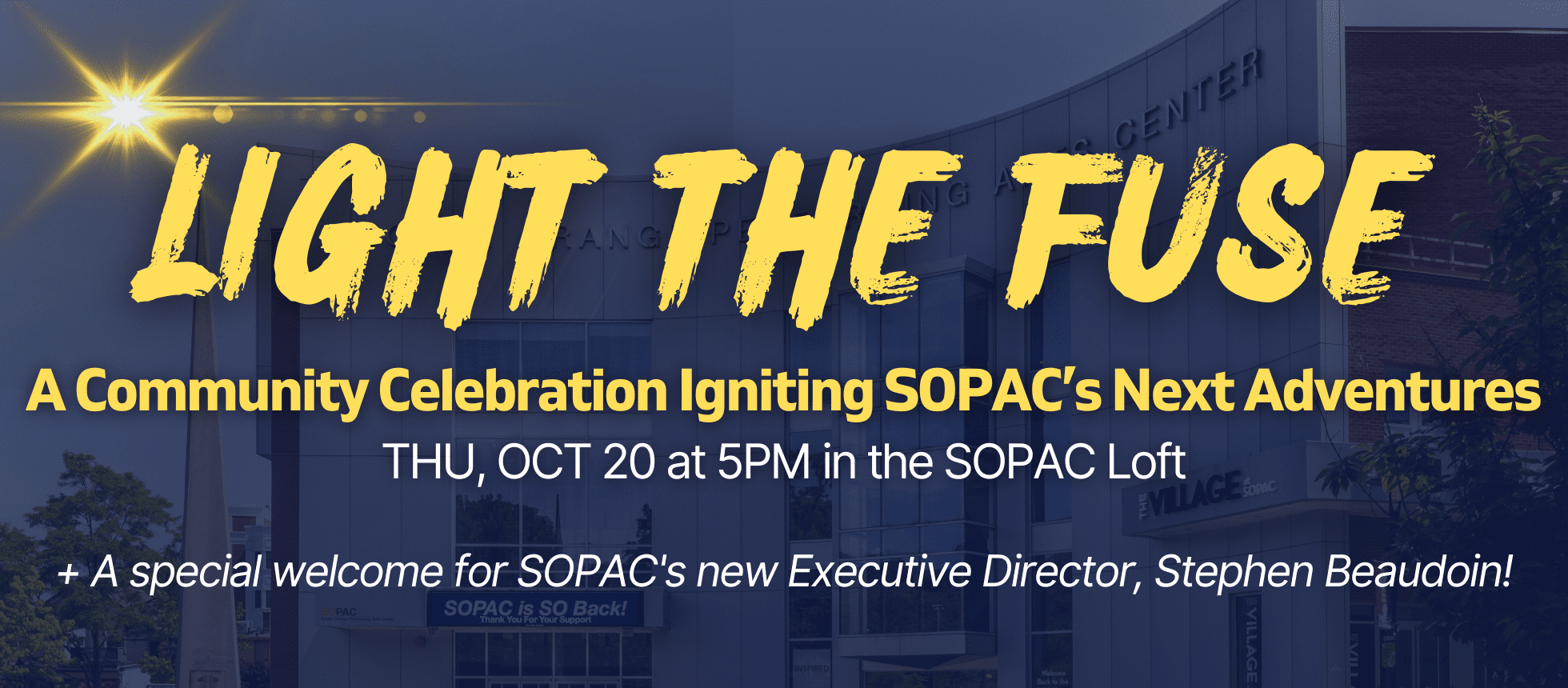 Covid-19 Precautions & Policies
Please know that SOPAC is dedicated to ensuring the health and safety of our entire community and we thank you in advance for reviewing our Covid-19 Precautions & Policies when planning your visit.
Read our Covid-19 Precautions & Policies
Questions? Contact the SOPAC Box Office at
(973) 313-2787 or boxoffice@SOPACnow.org
If you or a member of your party needs assistance, please notify SOPAC at the time your tickets are purchased. The SOPAC Box Office can be reached at (973) 313-2787.