Sunday, November 13 at 7PM
Formerly Glinda in Wicked, Ginna Claire Mason opens SOPAC's new Cabaret in the Loft series with a specially curated performance, "Dream a Little Dream: An Evening Inspired by Doris Day." She will be joined by Broadway guests, including Wicked alums Mary Kate Morrissey and Sam Gravitte.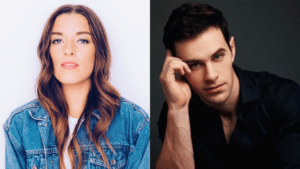 About Cabaret in the Loft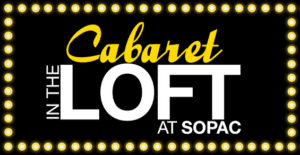 SOPAC's Cabaret in the Loft series is a 54 Below-esque experience, west of the Hudson River. The club-like atmosphere of the SOPAC Loft is perfect for this intimate series. Performers in the series live in the greater SOMA area, which was appropriately named the place "where Broadway comes home to sleep" by the New York Times.
Cabaret in the Loft is curated by Matthew Luminello, SOPAC's Audience Services Manager, a former Broadway usher and current local theater performer.
Ginna Claire Mason
Ginna Claire Mason rose to fame playing Glinda in Wicked both on the U.S. National Tour and on Broadway. She had the distinct honor and privilege to reopen the show after the Covid-19 pandemic and welcome audiences back to Broadway. Broadway World lauded her performance as "confident and comedic…Her beauty, charm, and hilarious facial expressions make her performance a memorable one." Mason's National Tour credits include Newsies (Katherine Plumber, understudy), Flashdance (Gloria), and Duck Commander Musical (Korie). Her regional theater credits include Thoroughly Modern Millie, Hairspray, and Grease.
In additional to her robust Broadway resume, be sure to catch Mason starring in a brand-new Hallmark Channel Christmas movie, A Holiday Spectacular, featuring the iconic Radio City Rockettes, set to release this coming holiday season as part of their signature "Countdown to Christmas" programming. Born in Nashville, Mason received her BFA in Musical Theater from Elon University.
SOPAC is proud to have Mason, a South Orange resident, create a never-before-seen show, specifically for this brand new series. Drawing inspiration from her idol Doris Day, whose song catalog is packed with over 650 songs including "Whatever Will Be, Will Be," "Dream a Little Dream of Me," and "A Bushel and A Peck," Mason will treat audiences to a delightful evening filled with standards, showtunes, and even a surprise Broadway guest or two. Don't miss this unique opportunity to see Ginna Claire Mason in her element, only at SOPAC!
SOPAC Member Discounts
$10 off tickets ($25 and up) for Benefactor, Impresario and Producer-level members ($900+)
$5 off tickets ($25 and up) for Advocate, Family, Ambassador and Champion-level members ($65-$500)
Not a Member? Join Today!
Covid-19 Precautions & Policies
Please know that SOPAC is dedicated to ensuring the health and safety of our entire community and we thank you in advance for reviewing our Covid-19 Precautions & Policies when planning your visit.
Read our Covid-19 Precautions & Policies
Questions? Contact the SOPAC Box Office at
(973) 313-2787 or boxoffice@SOPACnow.org
If you or a member of your party needs assistance, please notify SOPAC at the time your tickets are purchased. The SOPAC Box Office can be reached at (973) 313-2787.