Like so many of music's most essential singer-songwriters, Emily King has a near-magical gift for digging into life's deepest sorrows and uncovering unexpected beauty and illuminating truth.
Since the arrival of her Grammy Award-nominated full-length debut album East Side Story, the New York City-bred artist has brought ever-evolving levels of depth and nuance to her songwriting, rooting each revelation in her mesmerizing blend of soul and R&B and forward-thinking pop.
On her new album Special Occasion, King shares a real-time exploration of the endless dimensions of heartbreak—an inquiry informed by the end of her romantic relationship. King and longtime producer Jeremy Most (Grammy nominated producer and multi-instrumentalist) collaborated closely on every track for an intimate and infinitely enchanting look at the ways we love, grieve, and eventually stumble toward a greater sense of self-understanding.
Speaking about her album, King explained Special Occasion "was created during a very painful breakup, and the only way for me to  feel any relief was to mediate through music."  Continuing on, King admitted "Writing songs is surviving my own emotions. The expression brings a much-needed relief in the moment."
Don't miss this Grammy Award nominee's SOPAC debut on the same night as her album Special Occasion releases!
Emily King performing "Distance" on Audiotree Live
About Joseph Solomon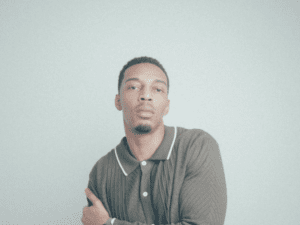 Joseph Solomon is known for his acoustic covers on YouTube of classic songs from Bob Marley, Valerie, and Amy Winehouse, to name a few.
SOPAC Member Benefits
Member Pre-Sale: Friday, March 3 at 12PM
General Public On Sale: Saturday, March 4 at 12PM
Member Discounts: Members at the Advocate Level or higher ($65+) will receive a discounted ticket price.
Not a Member? Join Today!
Covid-19 Precautions & Policies
Please know that SOPAC is dedicated to ensuring the health and safety of our entire community and we thank you in advance for reviewing our Covid-19 Precautions & Policies when planning your visit.
Read our Covid-19 Precautions & Policies
Questions? Contact the SOPAC Box Office at
(973) 313-2787 or boxoffice@SOPACnow.org
If you or a member of your party needs assistance, please notify SOPAC at the time your tickets are purchased. The SOPAC Box Office can be reached at (973) 313-2787.