Available on demand through March 31
Support SOPAC by purchasing your at-home-access to this film through the SOPAC website! A portion of the proceeds will benefit SOPAC if the point of sale is initiated here.
Want to directly support SOPAC? We still need your help covering operational costs until we can fully reopen. Click here to make a donation to SOPAC. 
CROCK OF GOLD is the definitive feature documentary on Irish musical icon, Shane MacGowan, exploring the wild and roving life of Ireland's most beloved punk poet.
A cinematic exploration of Shane MacGowan's story, Julien Temple's film CROCK OF GOLD details Shane's explosive existence, from his salad days, growing up in Ireland, to time spent on the mean streets of London and embracing the punk scene. To forming the Pogues and the conquering the known universe, we discover MacGowan's passions, his humor & deep knowledge of music, history, spirituality & popular culture. For this is Shane's story. A vision of the world through the eyes of the great punk poet himself and an intimate cast of close friends and family members, all channeled through Temple's inimitable and eternally vibrant lens.
Official Selection
2020 San Sebastian International Film Festival – World Premiere
Director's Note – Julien Temple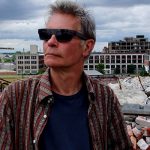 Irascible, intractable, infuriating, fascinating, appalling, galling, bellicose, comatose, cantankerous, cadaverous, impossible, unstoppable – filming Shane is like flying through a radioactive rainbow but in the end there is an inner 'Crock of Gold' waiting to be discovered by those who try hard enough. Hence the title of the film, taken from the old Irish legend of the same name.
It's not the easiest thing to make a film about Shane MacGowan. The nearest thing I can think of is one of those David Attenborough films. You set the camera traps. You wait and you wait, in the hope that one day the snow leopard will trigger them. Then when you do actually capture the unique force of Shane's personality, even for a moment on screen, you realize it was all worthwhile.
Movie Rental Details
$12 Rental Fee – After "unlocking" a purchase, you'll have 30 days to start watching. Once you begin, you'll have 72 hours to finish watching.
Virtual Cinema Information
This film is available to rent and screen through a platform called Eventive.
Have questions? Need help?
Click here to visit the Eventive help page.