Saturday, October 8 at 8PM
A master of acoustic Folk/Blues, Chris Smither creates a singular guitar sound – a beat-driven finger-picking, layered over his ever-present rhythmic, tapping feet (always mic'd in performance). A lifelong devotee of Bluegrass, Tim O'Brien is skilled on guitar, mandolin, fiddle and banjo. He often performs with his wife, vocalist Jan Fabricius.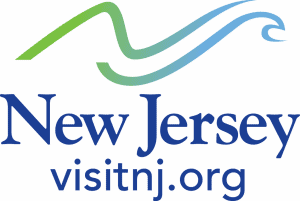 Supported in part by a grant from New Jersey Department of State, Division of Travel and Tourism.
Chris Smither
"Smither is an American original – a product of the musical melting pot and one of the absolute best singer-songwriters in the world." (Associated Press)

"[Smither sings about] the big things – life, love, loss – in a penetrating and poetic yet unpretentious way." (Acoustic Guitar)

"Chris Smither is one of the most consistent singer-songwriters in the business… as casual as John Prine and as comfortable as Tom Rush… These are the thoughts of a man whose
lived life well spent." (Blues Music Magazine)
Born in Miami, during World War II, Chris Smither grew up in New Orleans where he first started playing music as a child. The son of a Tulane University professor, he was taught the rudiments of instrumentation by his uncle on his mother's ukulele. "Uncle Howard," Smither says, "showed me that if you knew three chords, you could play a lot of the songs you heard on the radio. And if you knew four chords, you could pretty much rule the world." With that bit of knowledge under his belt, he was hooked. "I'd loved acoustic music – specifically the Blues – ever since I first heard Lightnin' Hopkins' Blues In My Bottle album. I couldn't believe the sound Hopkins got. At first I thought it was two guys playing guitar. My style, to a degree, came out of trying to imitate that sound I heard."
In his early twenties, Smither turned his back on his anthropology studies and headed to Boston at the urging of legendary Folk singer Eric von Schmidt. It was the mid-60s and acoustic music thrived in the streets and coffeehouses there. Smither forged lifelong friendships with many musicians, including Bonnie Raitt who went on to record his songs, "Love You Like A Man" and "I Feel the Same.
What quickly evolved from his New Orleans and Cambridge musical experiences is his enduring, singular guitar sound – a beat-driven finger-picking, strongly influenced by the playing of Mississippi John Hurt and Lightnin' Hopkins, layered over the ever-present backbeat of his rhythmic, tapping feet (always mic'd in performance).
By the early 90s, Smither's steady nationwide touring and regular release of consistently acclaimed albums cemented his reputation as one of the finest acoustic musicians in the country. Smither is best known for his great songs, like "Love You Like a Man" and "I Feel the Same," both of which have been recorded by Bonnie Raitt.
Tim O'Brien and Jan Fabricius Duo
Multi Grammy winner and multi instrumentalist Tim O'Brien has traveled the world and delighted audiences since 1975 with his warm vocals, string wizardry, and heartfelt original songs. His latest recording "He Walked On" maps a pathway through today's world. In duet with his wife Jan Fabricius on mandolin and vocals, you can expect rootsy acoustic instrumentation and sweet harmony singing, interspersed with O'Brien's self deprecating humor.
SOPAC Member Discounts
$10 off tickets ($25 and up) for Benefactor, Impresario and Producer-level members ($900+)
$5 off tickets ($25 and up) for Advocate, Family, Ambassador and Champion-level members ($65-$500)
Not a Member? Join Today!
Covid-19 Precautions & Policies
Please know that SOPAC is dedicated to ensuring the health and safety of our entire community and we thank you in advance for reviewing our Covid-19 Precautions & Policies when planning your visit.
Read our Covid-19 Precautions & Policies
Questions? Contact the SOPAC Box Office at
(973) 313-2787 or boxoffice@SOPACnow.org
If you or a member of your party needs assistance, please notify SOPAC at the time your tickets are purchased. The SOPAC Box Office can be reached at (973) 313-2787.
Media Sponsor WFUV: