Soul singer-songwriter Bettye LaVette has been called the High Priestess of R&B. Her "pure Blues growl" and commanding presence have earned this Grammy-nominated performer comparisons to Aretha Franklin and Tina Turner. Blind since birth, Raul Midón lives in a world of sound. His tropical groove, lyrical sophistication, silky voice and electric guitar are his signature.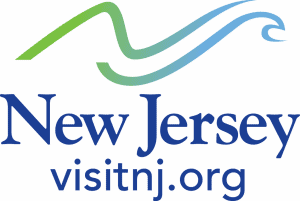 Supported in part by a grant from New Jersey Department of State, Division of Travel and Tourism.
Bettye LaVette
"Whatever she sings acquires the fierce, confessional intensity of someone who barely lived to tell the tale" —New York Times

"The High Priestess of R&B…It's astonishing to hear what depths can be found in these songs… LaVette inhabits these tunes, wraps her skin around them like some kind of song-eating monster. There's something so deeply human going on here that it's incantatory, so distinct that it's indelible. So true that it dares to be ugly sometimes. So right that it can cause you pain."—The Huffington Post

Bettye Lavette's voice possesses an undeniable power. Unlike a lot of soul singers, Lavette didn't grow up singing gospel music in church. Hers is a pure blues growl, fiercely emotional, commanding you to pay attention the way Aretha Franklin demanded respect." —NPR

"LaVette's nuanced singing evokes prime Tina Turner with even more command."— Rolling Stone
Hailed by the New York Times as "one of the great soul interpreters of her generation", Bettye LaVette is a vocalist who can take any type of song and make it completely her own. To quote the late, great George Jones, "Bettye is truly a singer's singer".
On these intimate shows, Bettye is accompanied by her keyboard player, Evan Mercer. She will be performing songs from throughout her 60 year career, including songs that she used to perform in small Detroit clubs before her 21st Century resurgence began. Some of these songs she does not perform with her full band.
Her career began in 1962, at the age of 16, in Detroit, Michigan. Her first single "My Man – He's a Loving Man", was released on Atlantic Records. She recorded for numerous major labels, including Atco, Epic, and Motown, over the course of the 1960s through the 1980s.
The 2000's started what she calls her "Fifth Career". Her CD, A Woman Like Me, won the W.C. Handy Award in 2004 for Comeback Blues Album of the Year. She was also given a prestigious Pioneer Award by The Rhythm & Blues Foundation, was inducted into the Detroit Rhythm & Blues Hall of Fame, given an Unsung Award by the National R&B Society, and inducted into The Blues Hall of Fame by the Blues Foundation. She has received Blues Music Awards for Best Contemporary Female Blues Singer and Best Soul Blues Female Artist. Since 2002, she has released 8 albums, 5 of which have received Grammy nominations.
In 2017, she signed with Verve Records and has since recorded 2 albums, both of which were produced by Steve Jordan, were critically acclaimed, and received Grammy nominations. The first was Things Have Changed, an album consisting of all Bob Dylan songs. Her latest, Blackbirds, is Bettye's homage to the Black female singers of the 1950s who came before her.
Fans, critics and artists have nothing but high praise for her live show and her vocal prowess. Now, at 76 years old, and in her 60th year in show business, she is still performing with the ferocity of a woman half her age. She is one of very few of her contemporaries who were recording during the birth of soul music in the 1960s and is still creating vital recordings today.
Raul Midón
"Midón has a beautifully controlled baritone that can express anything from tenderness to passion… And the guy can play." — The Guardian

"A one-man band who turns a guitar into an orchestra and his voice into a chorus."—The New York Times
Singer-songwriter and guitarist Raul Midón is on an undeniable roll. After Grammy nominations for his two previous releases – Bad Ass & Blind and If You Really Want, each for Best Jazz Vocal Album – he returns with his 11th studio album: The Mirror, released in March 2020. The Mirror finds Midón breaking new ground for himself, including two entrancing solo spoken-word pieces. The album also features studio meetings with such veteran Jazz colorists as vibraphonist Joe Locke ("A Certain Café"), as well as a songwriting collaboration with top pianist Gerald Clayton, "Deep Dry Ocean."  As NPR set the stage before his captivating edition of its "Tiny Desk Concert" broadcast: "Raul Midón lives in a world of sound. Blind since birth, Midón's interpretation of his surroundings is borderless. He sings with the passion of the best classic Soul singers, and his instrumental chops stand alongside the most accomplished Jazz musicians."
Along with his 11 studio albums as a solo artist, Midón – dubbed "an eclectic adventurist" by People magazine – has collaborated with such heroes as Herbie Hancock, Stevie Wonder and Bill Withers, along with contributing to records by Queen Latifah and Snoop Dogg and the soundtrack to Spike Lee's She Hate Me.
Midón's signature is his combination of silky voice and percussive guitar. His playing is a syncopated wonder in which bass, harmony and melodic lines fly from the fretboard in a way that belies the fact that all the music is being produced by just two hands.
The title of Midón's Bad Ass & Blind album came from an apt description of its maker that Soul icon Bill Withers endorsed; the 2017 release saw Midón collaborating with such top Jazz players as trumpeter Nicholas Payton, pianist Gerald Clayton and drummer Gregory Hutchinson. NPR noted that the disc continues Midón's "streak of records that cross boundaries with ease and head-turning musicality." Midón's 2018 follow-up, If You Really Want, found Midón's voice and guitar riding the waves of the Metropole Orkest, the Grammy-winning Dutch ensemble that has collaborated with artists from Al Jarreau and Elvis Costello to Laura Mvula and Snarky Puppy. Midón worked hand in glove on If You Really Want with another renowned Grammy winner: arranger and conductor Vince Mendoza. Relix magazine said about the album: "Throughout, there's that voice – passionate and confident – with Midón giving each word his full attention so that you know he means it."
Ever since being told by some when he was a child that his blindness meant that "you can't do this, you can't do that," Midón has lived a life devoted to beating the odds and shattering stereotypes. "As someone who has never seen, I've always felt at a disadvantage in that lyric writing is usually very visual," he says. "People really relate to images and I've never seen images. But what I realized early on is that you have to write from what you know, and I hear, touch and feel intensely – and those are sensations and experiences that everyone can relate to."
SOPAC Member Discounts
$10 off tickets ($25 and up) for Benefactor, Impresario and Producer-level members ($900+)
$5 off tickets ($25 and up) for Advocate, Family, Ambassador and Champion-level members ($65-$500)
Not a Member? Join Today!
Covid-19 Precautions & Policies
Please know that SOPAC is dedicated to ensuring the health and safety of our entire community and we thank you in advance for reviewing our Covid-19 Precautions & Policies when planning your visit.
Read our Covid-19 Precautions & Policies
Questions? Contact the SOPAC Box Office at
(973) 313-2787 or boxoffice@SOPACnow.org
If you or a member of your party needs assistance, please notify SOPAC at the time your tickets are purchased. The SOPAC Box Office can be reached at (973) 313-2787.
Media Sponsor WFUV: