When you think of a dying rose and a clock, a candlestick and a teapot who talk…you are thinking of Beauty and the Beast. One of this season's spellbinding family shows from The Panto Company USA stars Dame Dotty Potty, Loopy Louie, Gaston, Belle, and, of course, the Beast!
The beautiful Belle finds herself in a spell-bound castle held captive by a beast…does she fall in love with the Beast before the last petal falls from the enchanted rose? Or will the Beast's selfishness cost him the world he once knew and the hand of the girl that has melted his heart? Filled with the wonderful ingredients you have come to expect from The Panto Company USA; lots of laughter, stunning costumes, music, and plenty of magic.
A production of The Panto Company USA
Based on the classic fairy tale by the Brothers Grimm
Running Time: approximately 60 minutes
Recommended for ages 4-10. 
Two Ways to Save on Kids + Family Shows!
Become a Family-level Member or higher ($100+) for 2 FREE kids companion tickets plus more great benefits!
– OR –
Save 15% with code KID15 when you buy tickets for 2 or more performances on the same order.
Kids + Family series discounts cannot be combined. Exclusions may apply. All sales are final.
SOPAC Member Benefits
Member Pre-Sale: Monday, July 24 at 12PM
General Public On Sale: Wednesday, July 26 at 12PM
Member Discounts: Members at the Advocate Level or higher ($65+) will receive a discounted ticket price.
Not a Member? Join Today!
Kids + Family Series Presenting Sponsor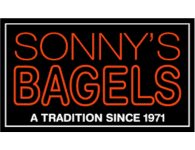 Accessibility & Accommodation
If you or a member of your party needs assistance, please notify SOPAC at the time your tickets are purchased. Contact the SOPAC Box Office at (973) 313-2787 or boxoffice@SOPACnow.org.