Friends Anders Osborne and Jackie Greene are gifted as both singer-songwriters and guitarists. Join them for this evening of old-fashioned tune trading.
This performance is sponsored by the Gia Maione Prima Foundation.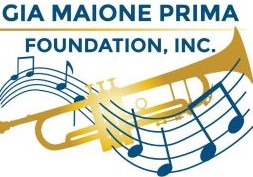 SOPAC Member Discounts
$10 off tickets ($25 and up) for Benefactor, Impresario and Producer-level members ($900+)
$5 off tickets ($25 and up) for Advocate, Family, Ambassador and Champion-level members ($65-$500)
Not a Member? Join Today!
Anders Osborne
Between the potency of his richly detailed songwriting, his intensely emotional, soulful vocals and his piercing, expert guitar work, New Orleans' Anders Osborne is a true musical treasure. He is among the most original and visionary musicians writing and performing today. Guitar Player calls him "the poet laureate of Louisiana's fertile roots music scene." New Orleans' Gambit Weekly has honored Osborne as the Entertainer Of The Year. OffBeat named him the Crescent City's Best Guitarist for the third year in a row, and the Best Songwriter for the second straight year.
A powerful live performer, Osborne has won over fans through non-stop touring as well as a heralded collaboration with the North Mississippi Allstars & Southern Soul Assembly.
Jambands.com said, "Osborne finds a striking balance of muscle and grace that allows for the smaller moments of quiet to be just as resounding as the sonic booms."  And USA Today has praised his music, saying "The relentless approach amplifies the anguished lyrics, which appear to be about the death of a loved one or a relationship torn asunder or perhaps a spiritual crisis."
He has toured virtually non-stop, either with his own band, as a solo artist, or as a guest with his countless musical admirers, including Toots and The Maytals, Stanton Moore, Derek Trucks, Warren Haynes, Keb Mo, The Grateful Dead's Phil Lesh, Jackie Greene and Karl Denson's Tiny Universe. He's produced and played on critically acclaimed albums by Tab Benoit, Johnny Sansone and Mike Zito.
Jackie Greene
Jackie Greene has been chasing his muse ever since his teenage years, when he released his critically acclaimed independent debut, signed his first record deal and began a lifetime of touring that would see him supporting the likes of BB King, Mark Knopfler, Susan Tedeschi, and Taj Mahal, in addition to gracing festival stages from Bonnaroo to Outside Lands. The New York Times hailed his "spiritual balladry," Bob Weir anointed him the "cowboy poet" of Americana and Blues, and the San Francisco Chronicle raved that he has "a natural and intuitive connection with… just about any musical instrument."
While Greene's songwriting chops were more than enough to place him in a league of his own (NPR's World Café raved that his "sound seems at once achingly intimate, surprisingly energetic and unburdened by adherence to genre"), Greene also emerged as a singular singer and guitarist, prompting Rolling Stone to praise his "honeyed tenor" and name him among "the most notable guitarists from the next generation of six-string legends." Between studio albums and his own tours, Greene took up prestigious gigs playing with Phil Lesh & Friends, The Black Crowes, Levon Helm, and Trigger Hippy, his supergroup with Joan Osborne."As artists and writers, I think we're all just sort of amalgamations of what we listen to and what we do," Greene says of his omnivorous approach to music.
Special Guest: Amanda Anne Platt and the Honeycutters
The music of Asheville, North Carolina based outfit Amanda Anne Platt & The Honeycutters is nuanced, bringing insight and wit to the stories Platt tells through songwriting. Lyrically driven, the band's country roots music often inspires introspection, whether it be about life on the road, heartache or hope.
There is an empathetic and charming wit ingrained in Platt's songwriting. She has a knack for accessing a deep well of emotion and applying it to her story-telling, whether she is writing from her own experiences or immersing herself into the melody of emotions in another person's life.
Performing along with Platt, The Honeycutters are Matt Smith (pedal steel and electric guitars), Rick Cooper (bass/vocals), Evan Martin (drums/vocals), and Kevin Williams (keys/vocals).
The band is currently on tour supporting their sixth studio album – "The Devil and the Deep Blue Sea" – released in February 2022 on Organic Records.
Covid-19 Precautions & Policies


Read our Covid-19 Precautions & Policies
Please know that SOPAC is dedicated to ensuring the health and safety of our entire community and we thank you in advance for reviewing our Covid-19 Precautions & Policies when planning your visit.
If you or a member of your party needs assistance, please notify SOPAC at the time your tickets are purchased. The SOPAC Box Office can be reached at (973) 313-2787.
May-June 2022 Digital Program