Current & Upcoming Exhibitions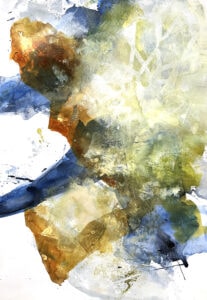 OVATION: Artists of the Studio Tour
On Display November 10-January 15
Opening Reception Thursday, November 10 from 5-8PM
This year, the Herb + Milly Iris Gallery extends the annual, local studio tour with an encore exhibition in OVATION: Artists of the Studio Tour. A community abundant in arts genres, there's always a little slice of culture to experience. One such event is the South Orange Maplewood Artists Studio Tour, when, for one fabulous weekend, the local arts scene throws its doors wide open allowing visitors to access the behind-the-scenes look at artists' private creative spaces. The Tour celebrates the many artists among us, and the exhibition allows us to revisit those artists and bring local art to all.
Artists: 
Luis Alves, Elisabeth Antoine, Carol Cassel Baker, Jennifer Crohn, Cat Delett, Jocelyn Fine, Matilda Forsberg, Sumana Ghosh-Witherspoon, Adam Gustavson, Rosemary Guttormsson, Denise Hardie, Samar Hussaini, Aida Jones, Lisa Lackey, Jenn Malone, Julia Maloof Verderosa, Jeremy Moss, Aimee Mower Lally, Liz Munro, Robert Nealon, Erin Rogers Pickering, Maria Savidis Markatos, Michele Tara Soncini, Alicia Starr, Iram Yeates and more…
View the Flickr Gallery for this Exhibition
If you are interested in making a purchase, please contact Linda Beard at (973) 382-1035 or lindab@sopacnow.org.
Pictured above: Our Forged Identity by Samar Hussaini

Check out our tentative schedule of upcoming exhibitions in The Herb + Milly Iris Gallery, located on the second and third floors of SOPAC.
FEBRUARY 2023
Artists: Kelvin and Corrine Slade
JANUARY 26 – MARCH 5, 2023
Opening reception: February 2 from 5-8pm
SPRING 2023
Artist: Stuart Tyson
MARCH 16 – MAY 7, 2023
Opening reception: March 16 from 5-8pm
SUMMER 2023
INSPIRED MINDS: YOUNG ARTIST EXHIBITION
MAY 18– AUGUST 13, 2023
Opening reception: May 18 from 5-8pm
INSPIRED MINDS: Young Artist Exhibition is a visual arts program designed to strengthen the impact of arts and arts education through the local school districts. This annual program gives a comprehensive professional experience to Essex County high school arts students from submission, selection, exhibition, and possible sale of their artwork.