Thursday, September 15 at 7:30PM
A forefather of Funk, George Porter Jr. is best known as a member of The Meters, the New Orleans-based Grammy-winning R&B group he formed alongside Art "Poppa Funk" Neville, Leo Nocentelli and Joseph Zigaboo Modeliste.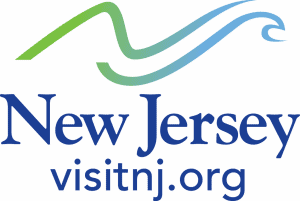 Supported in part by a grant from New Jersey Department of State, Division of Travel and Tourism.
George Porter Jr. & Runnin' Pardners
George Porter Jr. is an award-winning bassist, songwriter and vocalist. He is a founding member of New Orleans' seminal Funk band, The Meters and widely recognized as one of the greatest bass players of all time. Formed alongside Art "Poppa Funk" Neville, Leo Nocentelli and Joseph Zigaboo Modeliste, the pioneering R&B Funk outfit hit the scene on the streets of the Crescent City in the 1960s, to ultimately become one of the progenitors of the Funk music genre. The groundbreaking collective carved out syncopated polyrhythms and grooves inherited from New Orleans' deep African musical roots. Porter's heavy pocket and fat notes formed the rubbery bass lines behind Funk classics like their signature "Cissy Strut," the now classic 1969 Funk instrumental released as a single from their eponymous debut album, which reached No. 4 on the R&B chart and No. 23 on the Billboard Hot 100 respectively. While the group rarely enjoyed massive mainstream success, they are widely heralded alongside James Brown, Sly Stone, and George Clinton's Parliament/Funkadelic as the founding fathers of Funk. The Meters have been nominated four times for induction into the Rock and Roll Hall of Fame (most recently in 2017), and were presented with a Grammy Lifetime Achievement Award at the 60th Annual Grammy Awards in 2018.
At the outset of his young career, Porter developed his signature style on sessions in his hometown New Orleans, with early musical pioneers Johnny Adams, Irma Thomas, Snooks Eaglin, Eddie Bo and The Lastie Brothers. While Porter developed his pedigree, The Meters were gaining notoriety, soon becoming the house band for Allen Toussaint's recording label, backing classic records from Dr. John, Lee Dorsey and Earl King, while later supplying the musical foundation for classic hit albums and singles from modern artists Robert Palmer, Paul McCartney, Tori Amos, Taj Mahal, not to mention Patti Labelle's No. 1 R&B hit "Lady Marmalade." George and The Meters toured with the Rolling Stones in '75, were embraced by Led Zeppelin and The Beatles, and became primary influences to modern artists such as Red Hot Chili Peppers and the Beastie Boys. Porter's rhythmic work with drummer Modeliste also became the building block behind primary samples used by the most relevant Hip-Hop artists of the 1980's and 1990's, including A Tribe Called Quest, Run DMC, N.W.A. and Queen Latifah.
Porter has accompanied the stage as a band member or special guest with the likes of David Byrne, Dead & Company, Jimmy Buffet, Warren Haynes, Widespread Panic, Tedeschi Trucks Band, John Scofield, Bill Kreutzmann, Mickey Hart and various members of Phish, to name a few.
He continues to be the bandleader of current projects, George Porter Jr. and Runnin' Pardners and George Porter Jr. Trio; with both incarnations still playing often locally, and touring prolifically, garnering respect not only as quintessential New Orleans' bands, but also as major national attractions within the jam band and festival scene.
SOPAC Member Discounts
$10 off tickets ($25 and up) for Benefactor, Impresario and Producer-level members ($900+)
$5 off tickets ($25 and up) for Advocate, Family, Ambassador and Champion-level members ($65-$500)
Not a Member? Join Today!
Covid-19 Precautions & Policies
Please know that SOPAC is dedicated to ensuring the health and safety of our entire community and we thank you in advance for reviewing our Covid-19 Precautions & Policies when planning your visit.
Read our Covid-19 Precautions & Policies
Questions? Contact the SOPAC Box Office at
(973) 313-2787 or boxoffice@SOPACnow.org
If you or a member of your party needs assistance, please notify SOPAC at the time your tickets are purchased. The SOPAC Box Office can be reached at (973) 313-2787.