Sunday, January 14 at 7PM
Bring your friends and family together in The Loft at SOPAC for an intimate evening of world-class Blues and Roots music, curated by SOPAC Brain Trust Member Mike Griot and co-presented with the New Jersey Blues Society.  The second installment of this series will feature sultry Blues singer and pianist Eliza Neals.
Neals' songwriting and live performances honor the gut-wrenching, soul splitting intent of the American roots of contemporary Blues music.  Fueled by her unconditional passion for Blues, this Detroit-born artist is a Blues-Rock star on the rise.
Neals has released 10 albums since she began performing, including Black Corw Moan, which Blues Blast Magazine praises as one of her best albums.  Neals has opened for Blues legends such as Kenny Olson, Poppa Chubby, King Solomon Hicks, and many others, and in 2018, Neals won a Detroit Black Music Award for "Best Artist of the Year," along with five Detroit Music Awards.  She was nominated for an Independent Blues Award seventeen times.
Neals' live shows are exciting, intoxicating, and jam-packed with sultry powerful vocals, spirited moves, and soulful piano playing, all while leading her stellar band and not missing a beat.  Now she is bringing her show to SOPAC!
Neals performing her original song "Candy Store" at Stomp The Blues Festival
About North Jersey Blues Society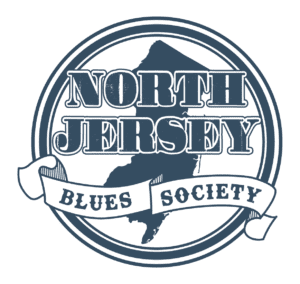 The North Jersey Blues Society (NJBS) is a volunteer-based 501(c)(3) non-profit that was founded to celebrate the heritage and preservation of Blues music as a valued indigenous American art form.  The organization unites the Blues community, comprised of fans, musicians, society members, venues, other non-profits, educators, and business owners, to collaborate and promote Blues performances and educational offerings in Northern New Jersey.
To learn more or become and NJBS member, please visit www.northjerseybluessociety.org.
Accessibility & Accommodation
If you or a member of your party needs assistance, please notify SOPAC at the time your tickets are purchased. Contact the SOPAC Box Office at (973) 313-2787 or boxoffice@SOPACnow.org.